3 Ways to Host the Perfect Super Bowl Party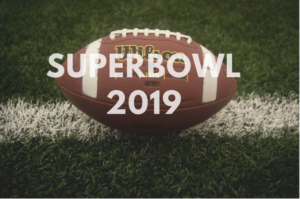 The Super Bowl is coming up and parties will sweep the nation on Sunday evening when the Rams take on the Patriots. While the two teams took a controversial road to the game, the action on the field is sure to match the intensity of the ever-famous commercial breaks. Whether you're there for the action on the field or off it, you are sure to enjoy of a night of catching up with friends and having a good time. To make sure the party goes as well as possible, we have a few decoration ideas we'd like to share.
Create Some Space
Trying to cram all your friends around the living room TV is a tough task. With chairs and couches in the way, that task becomes even harder. For this year's Super Bowl party, try to create as much floor space as possible. Move the couches and chairs to walls and put throw pillows in the floor to add space for comfortable seating. Keep the snacks in the kitchen to keep even more space clear for the game.
Serve the Perfect Spread
Being that you're keeping the food in the kitchen to create space, use finger foods so you're not taking people away from the game. Your guests don't want to be eating a full meal with a fork and knife while sitting on the couch for the game. Using finger foods will allow your guests to be on the move and focus on the TV and conversation rather than on eating.
Color Coordinate for the Game
For a football game, it's always a good idea to coordinate the colors used in your party with the team playing the game. For the uninformed, the Patriots' colors are navy and red while the Rams' colors are navy and yellow. A nice combination of these colors would add an a celebratory touch.
The Super Bowl is the television event of the year and having a great party isn't hard! Keep up with us on social media and let us know if you followed any of our tips and how it went! Good luck!
Comments are closed