Building a Fort in Your Living Room for Christmas
We know that Christmas may look a little different this year…but we have some ideas that'll boost your holiday cheer! Building a fort in your living room is a nostalgic experience for parents and tons of fun for kids of all ages! So bust out the sheets, lights, chairs, clothesline, and whatever else you may need, and get ready for a magical experience you won't soon forget!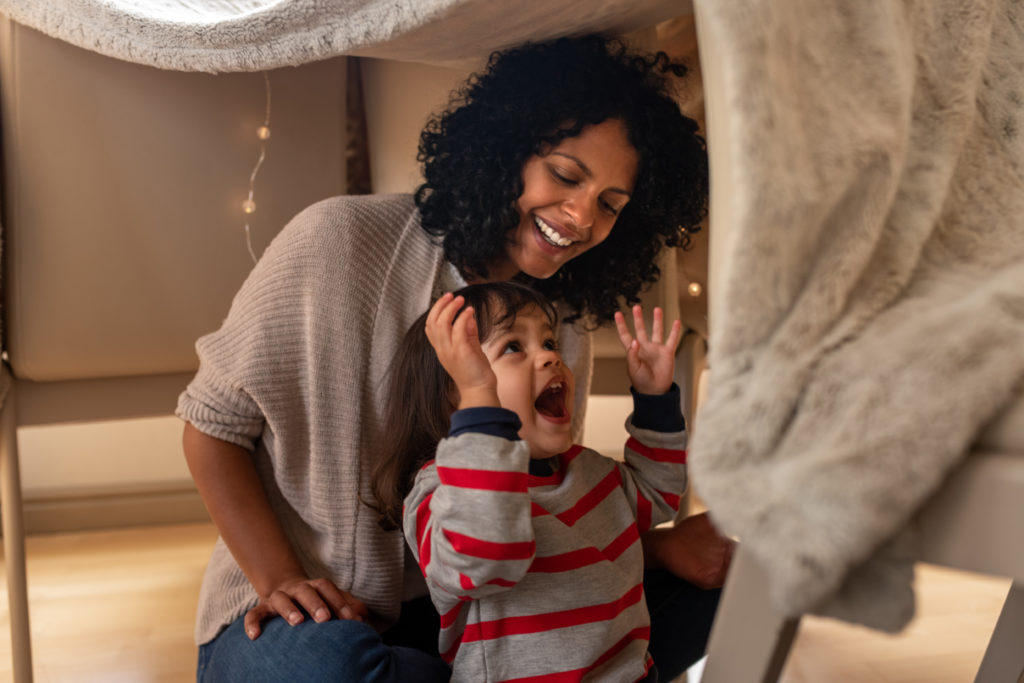 Setting Up Your Fort
Whether you want to build your fort in a few short minutes or get elaborate, the sky's the limit when it comes to your options. Check out these easy steps to build a basic fort:
All you need is a few sheets or blankets, four chairs, a few pillows and some heavy books to build a simple fort. Our Cayla Dark Oak Counter Chair or Verano Parsons Chairs would work great for something like this, but any sturdy chair or ottoman will do. You can even arrange your sofa and loveseat back to back to set it up!
Set up two rows of chairs back to back, then add some comfy blankets and pillows in between them.
Throw some sheets and/or blankets over the tops of your chairs, and pull them tightly so the fort's ceiling doesn't hang down.
Set a stack of books on each chair to hold the sheets down and voila! You have a fort!
Extra Tips for Your Fort
If you want to build a large fort, simply hang a clothesline across the whole living room. Place a few large sheets over the clothesline, then use some of your living room furniture to pull the sheets apart and hold open the space inside the fort!
Have some fun by using your Christmas lights to decorate the fort! This will brighten up your space and make the evening a little more festive.
Encourage everyone in the family to pick out a few board games, holiday books and stuffed animals to bring in the fort. Serve up some hot cocoa as well!
Turn on your favorite Christmas movies and watch them from the fort with your family!
We hope you and yours have a wonderful holiday this year! If there's anything we can do to help, don't hesitate to reach out to our comfort experts!
Are you looking for furniture stores in Little Rock, Texarkana, Fayetteville, Conway, Jonesboro, Jacksonville or Hot Springs? Come see us at Cleo's today! We're dedicated to helping our customers find exactly what they're looking for, and save money while doing it!
Comments are closed