Decorating With a Daybed
You may like the idea of a daybed because you have a small room you'd like to cozy up, you need to add sleeping space to a guest bedroom, or perhaps you want to dedicate a room to reading and relaxing in the sunlight. Whatever the case, daybeds are perfect for lounging around, snacking, socializing, dozing off and getting comfortable.
Decorating Tips
Hang art, decorative mirrors or small shelves to showcase potted plants or decor behind the daybed. A small coffee table topped with magazines, a hanging light fixture and a textured rug can transform an ordinary room into a memorable one. Add a variety of unique throw pillows to give it a cozy yet artsy vibe! You can tuck your daybed away in the corner of a room that wouldn't normally serve as a guest room (such as a study), or you can center an entire guest room or social room around the daybed. Transform your vision into a reality!
Check out a couple of our favorite daybeds that would look great in any room!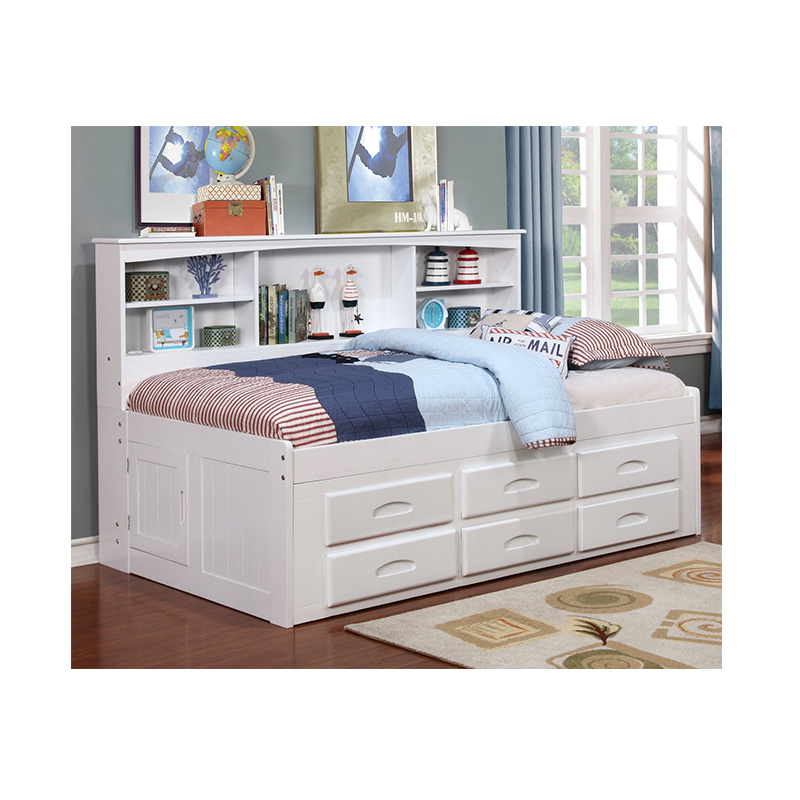 The Twin Bookcase Daybed includes drawers for clothes, bedroom necessities, magazines or keepsakes. A spacious bookcase is included to display your favorite decor, books or photos. This daybed is the perfect addition to any reading room or guest bedroom for children or adults! We also offer this daybed with a classic merlot finish! You can choose between full size or twin size, and 3 or 6 drawers.
The Janell Daybed features a lovely quilted look, and the twin sized mattress is perfect for sleepovers or afternoon naps. The trundle bed pulls out to provide extra sleep space for kids! It's stylish enough to go in any room! Just add throw pillows to give it a sofa-like look. We also offer this daybed in an off-white natural color.
At Cleo's, we're dedicated to helping our customers find exactly what they're looking for, and save money while doing it! Shop Cleo's today for a beautiful and affordable daybed you'll love!
Comments are closed