Kick Back and Relax: Our Motion Furniture
Nothing beats coming home after a long day, kicking your feet up and sinking into your favorite piece of furniture. Whether you're reading a book, napping, watching the big game or catching up with loved ones, you'll look forward to spending time on these fabulous motion chairs, sofas and loveseats. Check out some of our top picks below!
Our Motion Furniture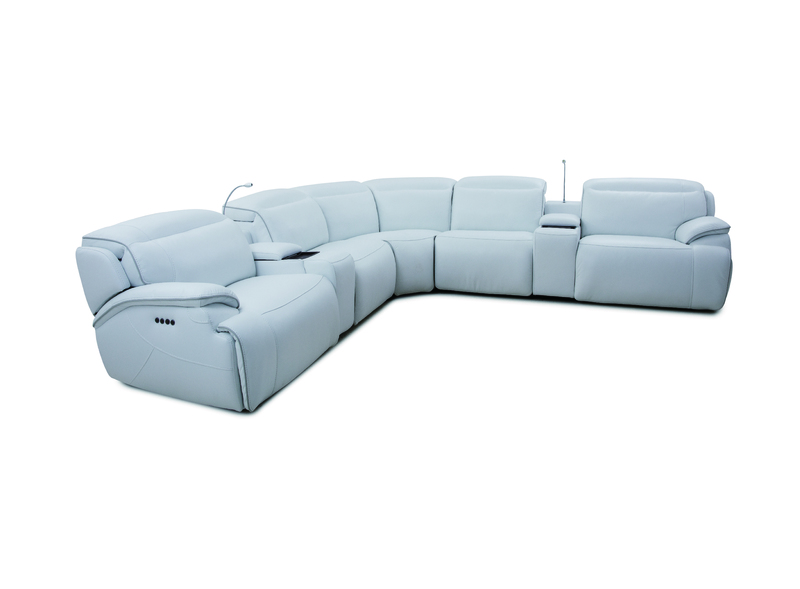 This stunning six-piece sectional crafted by Cheers features supportive back cushions for your loved ones to unwind on. Perfect for families both big and small, you can all kick your feet up and discuss the day in style. 
The Alfresco Grey Reclining Sofa is an excellent choice if total-body relaxation is at the top of your list! This double reclining sofa is simple yet sophisticated, and we also carry a matching loveseat! Upgrade your living room and discover the magic of motion furniture — you'll wonder why you waited so long to make the switch!
The Edward Power Reclining Leather Love Seat features dual power reclining seats with clean, strong lines. Its beatiful, high-quality leather will make your living space all the more inviting. Sink into this beauty once and you'll be hooked!
No living space is complete without the perfect recliner. Are you ready to have your very own relaxation center to come home to? Whether it's your first motion chair, or it's simply time to upgrade your current recliner, we can't wait to show you what we have to offer in store! 
Are you looking for furniture stores in Little Rock, Texarkana, Fayetteville, Conway, Jonesboro, Jacksonville or Hot Springs? Come see us at Cleo's today! We're dedicated to helping our customers find exactly what they're looking for, and save money while doing it!

Comments are closed