Our Favorite Sectionals
Have you been daydreaming about giving your living space a fresh, stylish upgrade? You'll have a spring in your step after taking one of these sectionals home! Whether you're on the lookout for a classic or motion sectional, we have a variety of gorgeous pieces to choose from! Check out a few of our favorites below, and dare to add some flair to your home this spring!
The Marco Two-Piece Sectional will give your living room a simple yet upscale look, and it pairs well with a variety of accents, colors and furniture styles. Its compactness also makes it ideal for any room, no matter the size or amount of open space. Put your feet up on the chaise after a long day, or enjoy a Sunday nap on a rainy afternoon — you and your loved ones deserve a little relaxation.
Are you on the lookout for warm, earthy tones to make your living space a little more comfortable? The Macy Sand Sectional is the perfect fit for you! It pairs well with a brown leather ottoman or coffee table, and comes complete with cozy throw pillows for an added burst of color! Take the leap this year and bring your dream home to life! We can help you find something that's both stylish and affordable.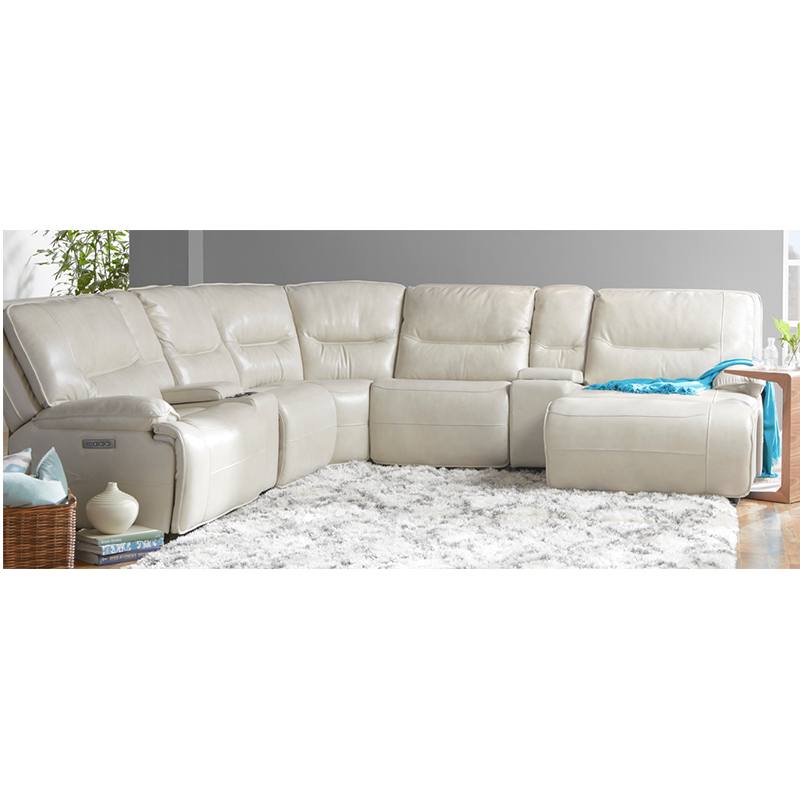 Ready to lighten things up a bit? The Pearl Motion Sectional will bring an unmatched touch of luxury and comfort to your living space. Keep the whole family cozy thanks to pearl leather, plentiful seating and special features such as powerhead, foot and lumbar. You can also move the armless pieces and consoles anywhere you'd like! What's not to love?

Are you looking for furniture stores in Little Rock, Texarkana, Fayetteville, Conway, Jonesboro, Jacksonville or Hot Springs? Come see us at Cleo's today! We're dedicated to helping our customers find exactly what they're looking for, and save money while doing it!
Comments are closed