The Impact of Texture in Your Home
You can walk into just about any room and admire a variety of design components, from pattern to color scheme. However, sometimes a room can't help but feel a little flat…and that's why texture is important when it comes to putting together the perfect living room, kitchen or bedroom.
Many people overlook the importance of texture, but it can truly make all the difference, and breathe life into your living space. Texture allows a room to stand out and have character of its own, so to speak. Let's explore the effect texture can have on your home.
Can You Feel It?
Does your rug feel thick and soft under your feet, or smooth and silky? Do your throw pillows have patterns woven into them, or are they covered in faux fur? When you think of sitting down on your sofa, do you imagine sinking deeply into the leather cushions, or propping your legs up on a firm bench? It's all about feeling your room, and texture provides the extra pop your space may be missing. A carved wood coffee table or wicker dining chairs can instantly take your room from drab to fab.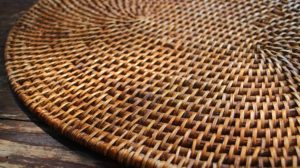 Placement
Have you ever noticed that smooth, shiny textures make a room feel sleek and professional, while chunkier, rugged textures make a room feel personal and warm? Don't be afraid to experiment with texture to achieve the perfect look. Textured wallpaper, a bamboo mat for your kitchen, a modern gray couch next to royal blue macramé curtains…your home is your own personal design project!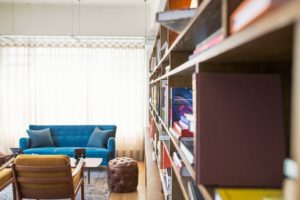 Layer, Layer, Layer
You can take a lift-top cocktail table with a distressed finish like this, then add slick, shiny accents like gold vases and geometric accents to balance it out. Place a thick throw blanket over your favorite armchair, or leather coasters on your end tables. Find the focal point of your room and start there. What do you want the general vibe of your room to be? What are your design goals? Combine the proper elements and bring your ideas to life. The possibilities are endless!
Comments are closed