Winter Design Trends
Winter is officially here! Even though it's cold outside, these hot design trends are sure to turn up the heat in your home! Are you looking for a stunning new sofa to sip hot cocoa on, or a dazzling new dining set to enjoy for years to come? We've put a few of our favorite seasonal trends together just for you.
Wintery Blues
Whether you prefer navy blue, royal blue or peacock blue, there's no doubt that this versatile color is pleasing to the eyes! Blue typically evokes feelings of calmness and tranquility, which is why it's the perfect color to incorporate into any room in your home. Our Groovy Navy Sectional is a super soft, stylish and unique piece that will transform your living room in just minutes! If you're interested in being more subtle, try placing some blue candles, throw pillows or glass accent pieces throughout your house to provide cool pops of color.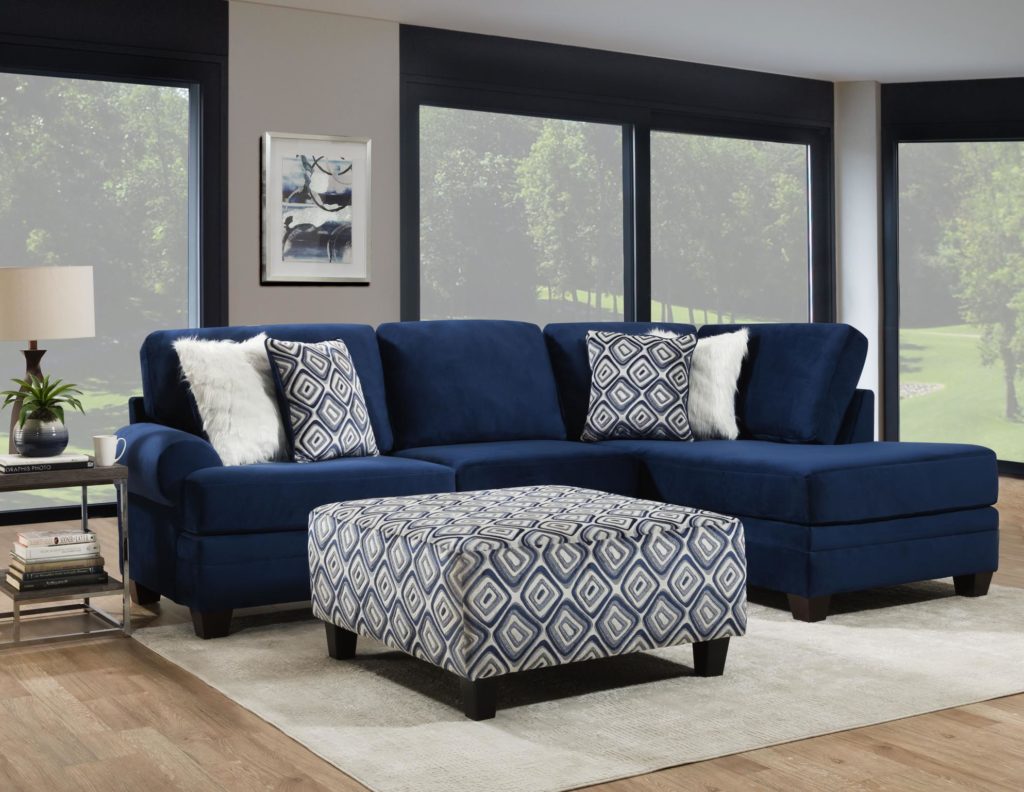 Black Is In
Black tables, accent pieces and decor are a must in at least one room in your home! Give your dining room a sleek and timeless feel with the Camila Square Table Top with a counter table base. The bold black and white contrast will give your space a stylish flair, and your family will love eating family meals gathered around this gorgeous piece. If you want to incorporate black in other ways, opt for thick black frames for hanging artwork, a black lampshade or black accent tables.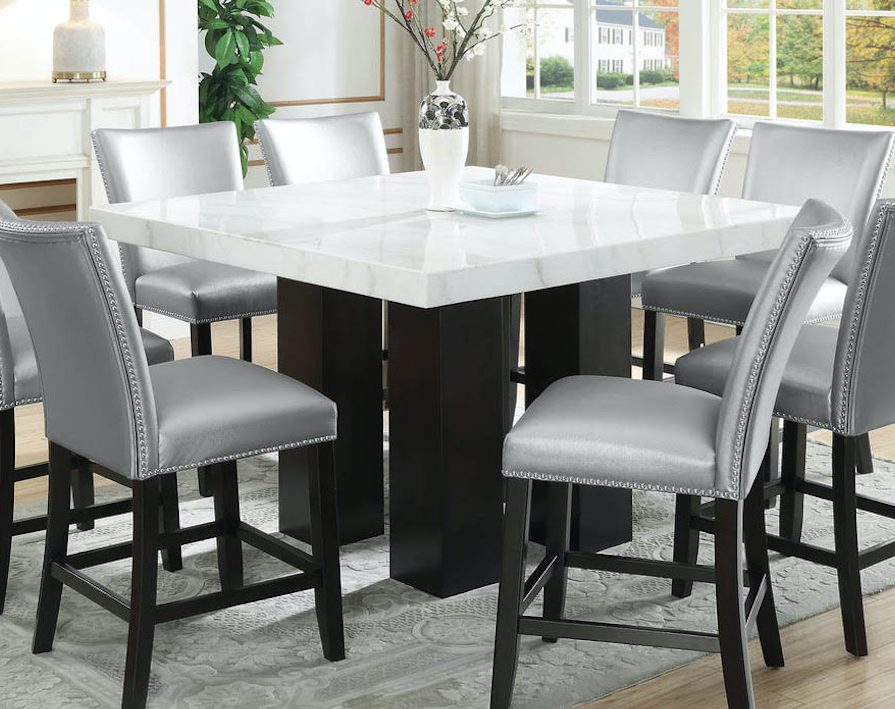 Cozy Layers
It's no secret that it's cold outside — brrr! So why not make your home a little extra cozy with some stylish winter layers? Overlap a couple of rugs in your living room, or purchase some blue, white, pale pink and cream-colored throw pillows. Don't hesitate to get funky with patterns if you want to! Throw a neutral-colored chunky or knitted blanket over the back of your sofas and accent chairs. Get creative, and really capture the vibe you're dreaming about.
At Cleo's, we're dedicated to helping our customers find exactly what they're looking for, and save money while doing it! Come see us in-store for a variety of brands and options! Shop Cleo's today for a beautiful and affordable piece you'll love!
Comments are closed