PHONE:
501.328.3338
ADDRESS:
225 Oak St.
Conway, AR 72032
STORE HOURS:
Monday – Friday: 10 am to 7 pm
Saturday: 10 am to 6 pm
Sunday: 12 pm to 5 pm
STORE INFO:
Appx 17,000 sq feet
Carries accessories
Take a virtual tour of our store!
SHOP LIVING ROOM FURNITURE IN CONWAY
A well-designed living room is key to a well-designed home. The living room is where you entertain guests and enjoy time with family after long days at work. It's the most visible room in the house, so logic follows that it should be the best-designed room as well. An ideal living room strikes a balance between style and comfort. Cleo's Furniture in Conway offers the best of both worlds: stylish and comfortable pieces that allow you to craft your perfect living room. Whether you're looking for a brightly-colored sofa, a soft, comfortable recliner or the perfect coffee table to top off your living room, Cleo's in Conway has exactly what you're looking for.
Sofas
The couch is the centerpiece of any well-designed, comfortable living room. At Cleo's in Conway, we have a wide selection of couches that can meet your every need. Whether you're searching for the stylish sofa which matches the latest design trends or the classic comfy couch which will be a mainstay in your living room for years to come, Cleo's has it in stock.
Take your living room to the next level with a dazzling new sectional. At Cleo's in Conway, we have a wide variety of affordable sectionals in all colors and styles. If you're looking to recreate your living room while saving money, come see us today!
Come see us at our Conway location to find the loveseat you've been looking for! Take home a matching sofa and loveseat set, or have some fun mixing and matching different pieces that shine together.
Recliners
Kick back and relax with some help from Cleo's Furniture in Conway! We promise you'll find the recliner of your dreams when you visit our Conway store, because we always have a huge selection of cozy pieces in stock! We also frequently unload new recliners, so you always have fresh options.
Accents & Occasional Tables
Cleo's in Conway offers plenty of accent pieces which will top off your perfect living and complete its stylish design. Whether you're looking for a comfortable chair, a stylish end table or a functional coffee table, we've got it in our store. Our wide variety of accent styles can match any style and complete any living room.
Motion Furniture
At Cleo's in Conway, we have numerous motion sofas, motion loveseats and motion sectionals. These seats are electric-powered, allowing you to recline and relax with ease. Many also include convenient features, such as cup holders and USB ports for easy charging!
We know it is a daunting task to design a good-looking living room, but we also know just how important it is. An organized, well-designed space declutters your mind and allows you to focus on what's important about your living room: enjoying time with those you love. Cleo's takes the stress out of designing your living room with your experienced, expert staff. Our team has decades of experience in helping customers craft their perfect living room. Simply bring in a picture of your current space or an idea of what you want, and Cleo's will turn your dream into a reality.
At Cleo's Furniture in Conway, we have the couches, sofas, tables and chairs to build anyone's dream living room. Browse our inventory online to get a good picture of what we offer, then come into the store to see our extended offerings. We have pieces in the store we can't show online, so be sure to stop by to narrow down your options. We hope to see you soon!
High-Quality Bedroom Furniture in Conway, AR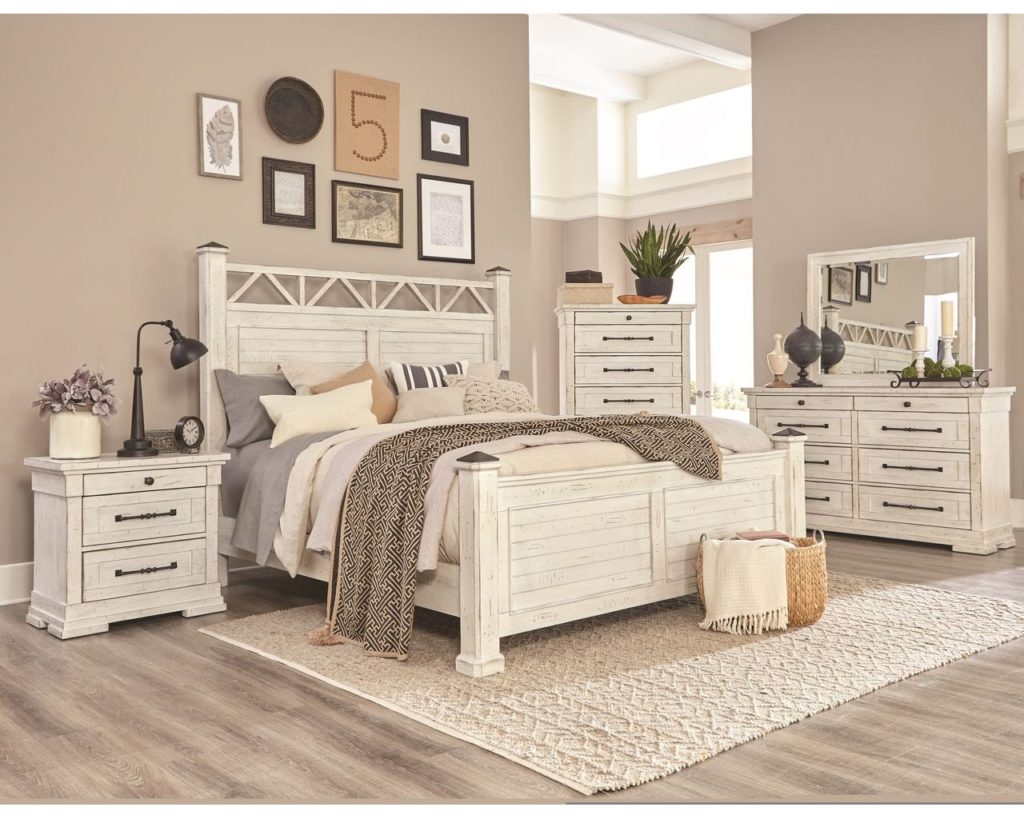 Come see us at Cleo's Furniture in Conway for all of your bedroom furniture needs! We have mattresses, beds, media chests, dressers, nightstands and more in stock at all times! You deserve a beautiful, cozy space to wind down in after a long day, and we can help you bring what you have in mind to life. Our salespeople have years of experience, and we genuinely care about our customers. Drop by today and shop our store-wide deals! Don't forget to ask about our financing options.
Stylish Beds
Nothing beats "me time" and relaxation! If you're ready to revamp your bedroom without spending a fortune, Cleo's Furniture in Conway is the place to be! Your bed is the center of your bedroom, and we understand that finding the perfect one can be quite the task. We offer California king, king, queen, full and twin sizes. We also keep adjustable beds, daybeds and bunk beds in stock, so we have something for everyone in your family. No matter your unique style, we have something you'll adore…we're unloading new pieces all the time, after all! Come see for yourself.
Dressers, Media Chests & Nightstands
If you need a dresser with a mirror, a media chest or a nightstand, rush to Cleo's Furniture in Conway! Our top-notch pieces are created to last for years, and we keep a wide selection of brands in our stores. You can mix and match, or you can take a peek at our charming bedroom sets complete with all the wonderful pieces you need to transform your bedroom into your own private getaway.
Affordable Mattresses
If you have a hard time sleeping at night, we can help you change that! The key is finding the right mattress, and we have a ton of mattresses to choose from at Cleo's Furniture in Conway. Don't overheat for another night! We have cooling mattresses that'll keep you from sweating and waking up every other hour. We also have firm and ultra-plush options! Start getting the sleep you need with some help from our team.
Beautiful Dining Room Furniture for sale in Conway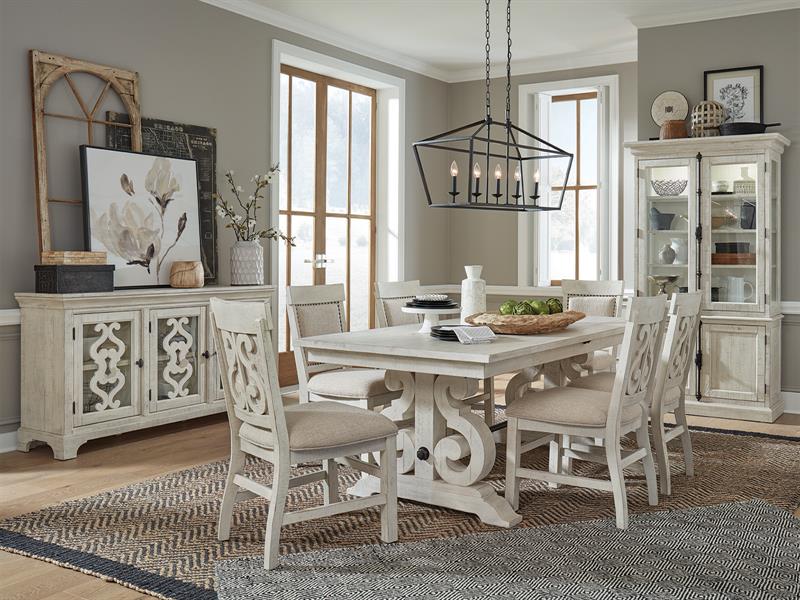 For many Conway families, the dining room is the centerpiece of the home. It is where friends and family come together to share stories, laughs, memories and meals. Old friends visit your dining room to reminisce, and new friendships form over a home-cooked meal at the dining room table. With the dining room playing such a large role in the lives of Conway families, it is important that they have the right dining room furniture. Cleo's Furniture in Conway is the one-stop shop for dining room furniture. Whether you're looking for a dining room table, bar stools or a pub set, it'll be available at Cleo's Conway store. Our dining room furniture is available in a variety of brands, sizes and styles. Stop by our Conway store and see what we have to offer.
Dining Room Tables
The dining room table is the centerpiece of the dining room. Cleo's Furniture provides Conway shoppers with a large selection of dining room tables, varying in styles and sizes. Whatever type of dining room table you're shopping for, you'll likely find it at Cleo's in Conway. We have expansive dining room tables to suit the needs of large families and those who enjoy entertaining. We have smaller tables which fit perfectly in apartments, kitchens or breakfast nooks. If you're looking for a traditional, wooden dining room table or a modern, marble-top option, we have those as well. Whatever style dining room table you're shopping for in Conway, it is available at Cleo's.
Bar Stools
Is your kitchen or dining room crying out for some bar stools? If your kitchen or dining room has an island or a bar area, chances are you are in the market for some bar stools. Cleo's Furniture in Conway has a large selection of bar stools available to our customers in different sizes and styles. If you want a traditional, wooden bar stool, we have those. If you're looking for something a bit nicer, perhaps with an upholstered back, we will have that as well. Stop by our Conway store to see if we have the bar stools you're looking for.
Pub Sets
Are you looking for a dining room table to fit your apartment or breakfast nook? A pub set might be the perfect option. Cleo's Furniture in Conway is the perfect place to purchase a new pub set. We sell a variety of pub-style tables and chairs which fit perfectly in apartments, breakfast nooks or kitchens. A pub set can be a stylish addition to any space. Stop by our Conway store and see what kind of pub sets we have available.