Check Out Our Promotions
We always have competitive prices on great furniture and accessories at Cleo's Furniture. But we also have amazing promotions, too! Check back frequently to see our current promotions.
There is a limited quantity of our promotional items. If there is an item you're interested in, call your nearest location to see if we have any left in stock. 
*Supplies vary and are limited at each location.
Cleo's 4th of July Extravaganza is Happening Now!
BOGO
Get this Designer Sofa for only $699 and receive Loveseat for FREE!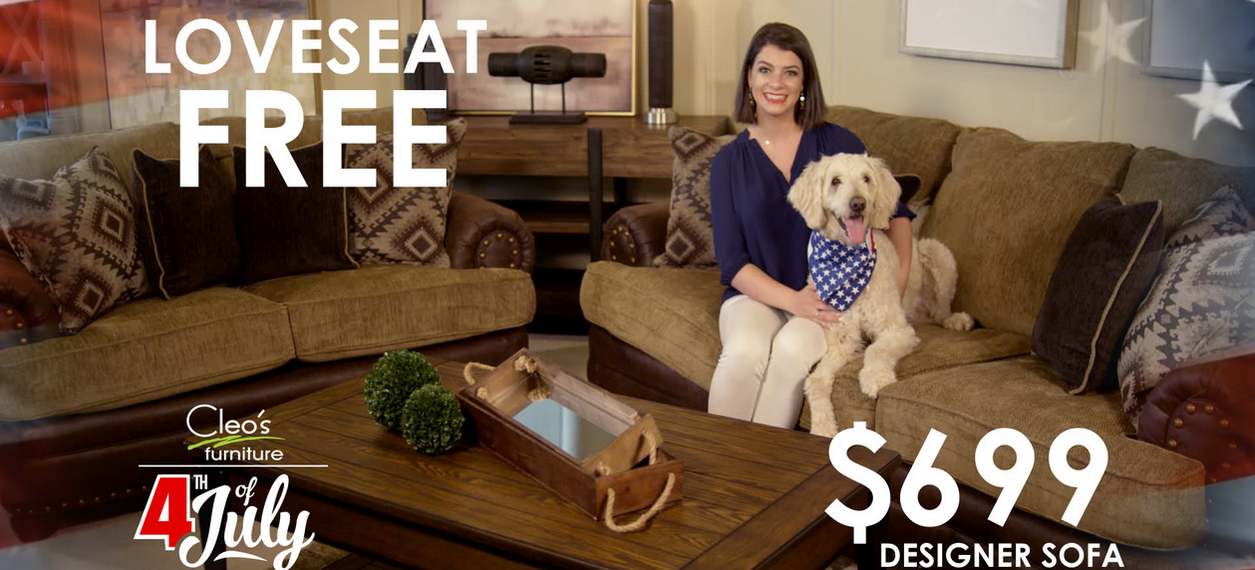 Free Cocktail Ottoman
Get this "On Trend" Sectional for only $799 and receive Cocktail Ottoman for FREE!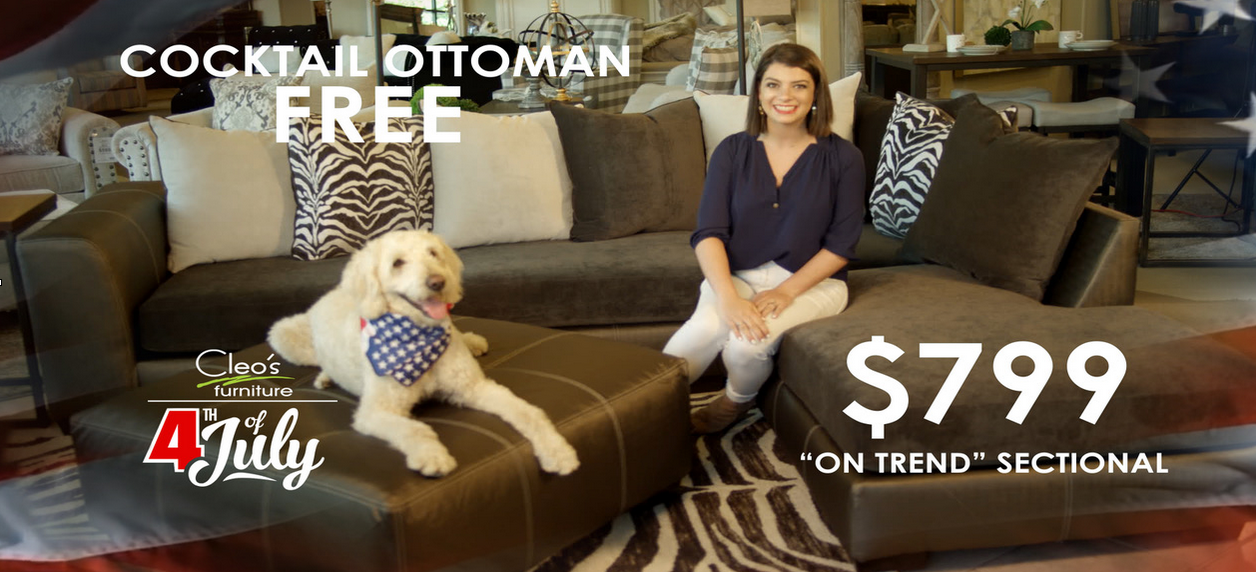 Queen Bed
Get this queen bed for only $699 and get two nightstands FREE!
Mix & Match Sofa and Loveseat
Choose blue, green, or sand and when you buy one sofa for $499, get the loveseat FREE!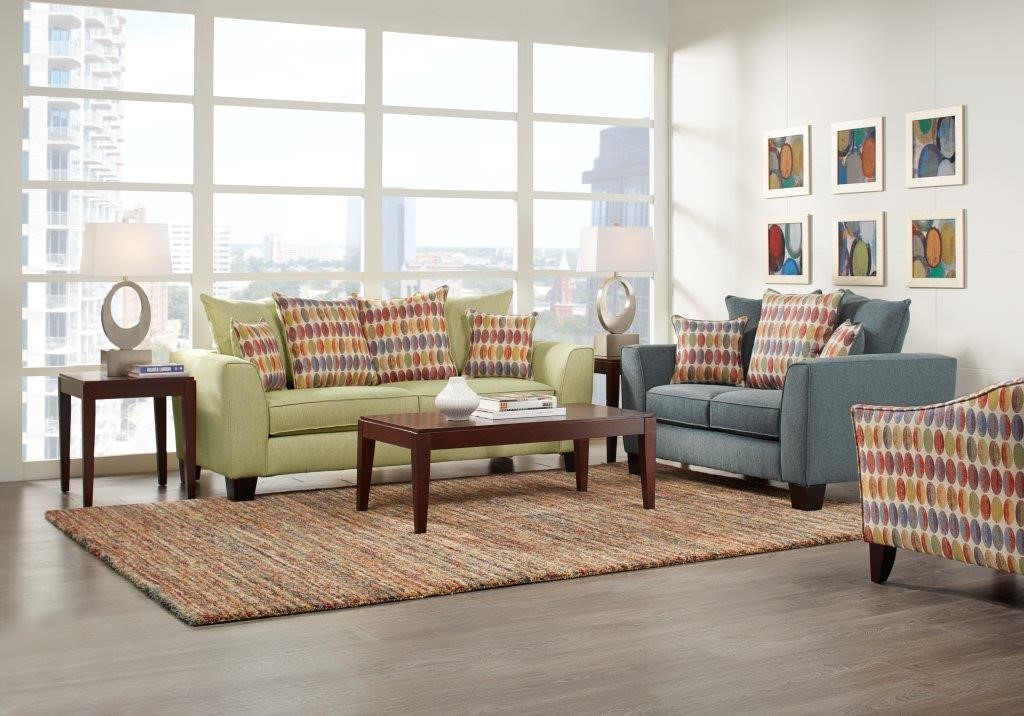 American Attitude Desk
Just $995