Check Out Our Specials
We always have unbelievably low prices on great furniture and accessories at Cleo's Furniture. We offer amazing specials, too! We offer some specials which are company-wide, extending to all our locations. You can view those specials below. Other specials, however, are location-specific. You won't see those below, so contact your nearest Cleo's location to discover what kind of deals they have to offer.
There is a limited quantity of our special items. If there is an item you're interested in, call your nearest location to see what we have in stock.
*Supplies vary and are limited at each location.
Showing 1–8 of 57 results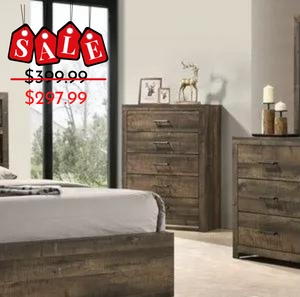 $

399.99
The Bailey Music collection gives your bedroom a uniquely authentic look and vibe with the rustic wood planks, and blue-tooth speakers in the headboard. The headboard also features additional storage and lighting at the touch of a button. The solid wood framing is durable enough to last for years. The overall sleek design helps transition this collection from space to space. The Bailey is the perfect collection for a relaxing chill spot.
Read more