How to Make a Small Room Look Bigger
If you have a small room in your home, chances are you've run out of ways to utilize it without considering renovating. However, small spaces can still be functional with some easy-to-accomplish fixes. Whether you'd like your space to feel bigger, brighter, more open, or all of the above, we have a solution for you! Keep reading for ways to make a small room look bigger. 
Lighting.
Lighting is an immediate, and usually inexpensive way to make a small room feel bigger. Whether you need to let in more natural light, add in lamps, or change the type of bulbs in your overhead lights, these are quick fixes to the problem of darkness in your small space.
Room color.
Painting your space in a light color will reflect light much better than a dark color will. This will open up a space and make it feel much larger than painting it a darker shade could.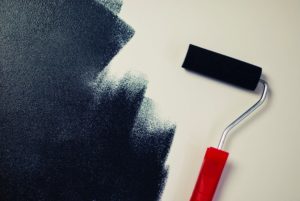 Maximize Function.
Take advantage of any furniture pieces that double as storage. A coffee table that opens to reveal inside storage; accent table with additional shelving; an entertainment center that provides space for linens; etc.
Mirrors.
Mirrors make rooms look bigger because they reflect light and space, instantly making them seem larger. Spacing these throughout a small space will give the illusion that the space is bigger than it seems.
If you're on the hunt for more inspiration, come see us at Cleo's Furniture! Our unbelievably low prices and quality products don't disappoint. For over 30 years, Arkansans have been able to confidently outfit their homes with affordable furniture and decor. We look forward to helping you find your next treasure!
Comments are closed