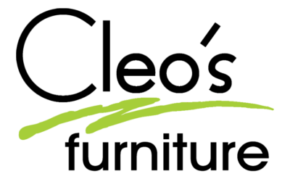 PHONE:
501.985.4300
ADDRESS:
925 West Main Street
Jacksonville, AR 72076
STORE HOURS:
Monday – Friday: 10 am to 6 pm
Saturday: 10 am to 6 pm
Sunday: 12 pm to 5 pm
STORE INFO:
Appx 7500 sq ft
Carries only best sellers
Home Furniture Store in Jacksonville, Arkansas
Cleo's Furniture in Jacksonville offers the best deals in the state on furniture for every room in your home! Don't sacrifice style for affordability — we offer a variety of popular brands at unbelievably low prices. Are you looking for furniture stores near Vilonia or Cabot? Our experienced, friendly sales professionals are here to help you find the pieces you're looking for based on your unique budget, needs and personal specifications. We have a wide range of gorgeous pieces in stock, including dining room tables, sectionals, sofas, loveseats, motion furniture, bedroom sets, adjustable beds and more! We also provide a variety of financing and lease options to our customers, as well as warranties! At Cleo's, we offer you the look you want, the price you can afford and the quality you demand. We invite you to take a look at what we have online, then come shop with confidence at our furniture store in Jacksonville, AR today!
Bedroom Sets and Mattresses in Jacksonville, Arkansas
Get ready for a good night's sleep! At Cleo's Furniture in Jacksonville, we offer a wide range of comfortable pillow top and Euro-top mattresses you'll love sinking into after a long day. Come check out our high-quality king, queen, full and twin-size beds, adjustable bases and matching bedroom sets. Our team makes shopping for bedroom furniture simple, and we'll help you find everything you need with ease. We also offer some of the lowest prices in Arkansas, and stand behind the unbeatable quality of our furniture! View our selection of bedroom sets here!
Home Furniture Deals in Jacksonville, Arkansas
We're always offering special offers to help you save the most on your household furniture! At Cleo's Furniture in Jacksonville, we'll help you bring your dream home to life. We have a variety of beautiful living room pieces, from motion sofas to chic sectionals. We also have a great selection of pub sets, casual and formal dining room sets and seating in a wide range of styles. Come see what we have to offer in Jacksonville, or visit us at our nearby locations in Little Rock and Sherwood! 
Jacksonville: Living Room Furniture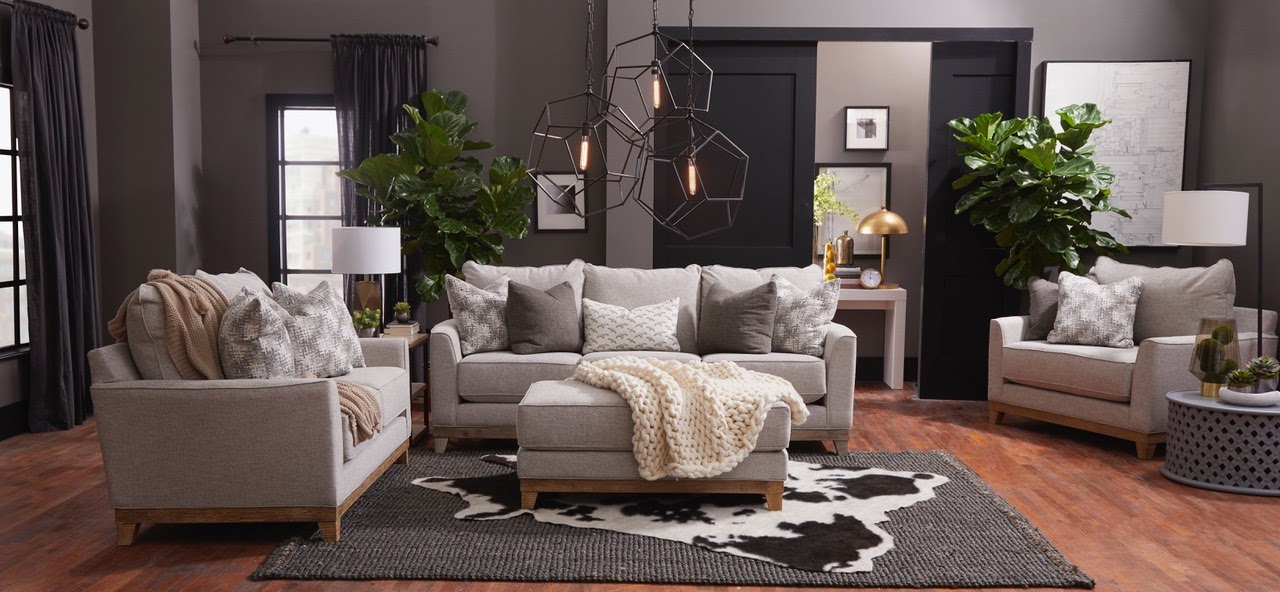 The living room is the focal point of your home. It provides you with the opportunity to express your personal style with decorations, colors and, of course, furniture. Cleo's Furniture in Jacksonville is the premier place in Central Arkansas to find the pieces that'll make your living room comfortable and unique. With a wide selection of sofas, couches, recliners and sectionals, Cleo's has the furniture that will define your home for years to come. Whatever the style and feel of living room furniture you're looking for — modern, comfortable or traditional — Cleo's Jacksonville has it in stock and ready to move into your home.
What good is a living room without a comfortable couch? At Cleo's in Jacksonville, we have couches and sofas which fit any living room set-up. We offer modern sofas, which have a bit stiffer feel and fit well in a contemporary home or apartment. We also offer big, comfortable couches, the kind that encourage you to fall back and relax after a tiring day.
At Cleo's in Jacksonville, we offer a wide variety of sectionals, the all-in-one pieces which command your living room and provide a place to sit for the whole family. Come take a look at our inventory and fall in love today!
To have a complete and well-designed living room, you could really use accents, end tables and coffee tables in addition to a fashionable sofa. Cleo's Jacksonville has all of these pieces in our showroom in a variety of looks and styles.
If you're interested in something a bit fancier, we also have plenty of motion sofas and motion sectionals in stock at Cleo's Furniture in Jacksonville. These pieces offer an electric-powered reclining feature and even USB ports to make charging your phone on the sofa easier than ever before.
Nothing provides relaxation quite like a recliner, and we have several of them here at Cleo's Furniture in Jacksonville! You deserve to put your feet up after a long day, and our team can help you find the perfect recliner to complement your other living room furniture.
Not sure about what pieces you need to round off your living room? Bring in a picture of your current set-up or an idea of what your ideal living room looks like, and our team will help you find the perfect piece of furniture. Our team has decades of experience helping customers turn their design dreams into reality. We would love to help you as well.
Whatever your living room furniture needs are, the team at Cleo's Furniture in Jacksonville is excited to help you. We have the couches, sofas, sectionals, chairs and accent pieces to make your dream living room a reality. Browse our inventory online, then come in to see our full collection. Our Jacksonville location has many pieces of furniture which are not available online, so a trip into our store is a must as you narrow your options. We hope to see you soon!
Bedroom Furniture on a Budget in Jacksonville, AR
The professionals at Cleo's Furniture in Jacksonville are ready to help YOU build your dream bedroom! If you're looking for an affordable mattress, bed, dresser, media chest, or nightstand, you're in for a treat when you visit our store. Take a peek at our inventory today, and take advantage of one of our many deals. You won't regret making a stop at Cleo's!
Comfortable Mattresses
Is it time for an upgrade? Sink into a restful night's sleep with a cooling, firm, or extra soft mattress from Cleo's Furniture in Jacksonville. Nobody wants to spend the day with aches and pains, and we can help you find some relief. Come see us today and look at our wide selection of top-notch mattresses.
Beautifully Made Beds
The bed is the key piece of any bedroom…shouldn't you actually like yours? At Cleo's Furniture in Jacksonville, we can help you find a stunning bed that you'll love at a reasonable price. We're constantly updating our inventory with new pieces, and we carry California king, king, queen, and full sizes at all times. We also have adjustable beds and children's beds at all of our stores. Come take a look, and you'll understand why so many Arkansans choose Cleo's for all of their home furniture needs!
Media Chests, Dressers & Nightstands
No bedroom is complete without a well-crafted dresser, nightstand and media chest. Whether you're looking to replace something, or you're just ready to recreate your bedroom and try something new, we have everything you need right here at Cleo's Furniture in Jacksonville. Check out our head-turning bedroom sets or carefully select your favorite pieces!