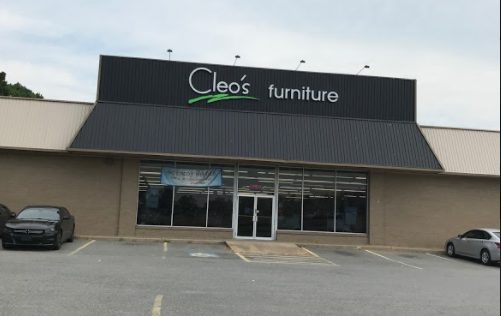 PHONE:
870.535.1555
ADDRESS:
2909 Market Street
Pine Bluff, AR 71601
STORE HOURS:
Monday – Friday: 10 am to 6 pm
Saturday: 10 am to 6 pm
Sunday: 12 pm to 5 pm
Your Home Furniture Store in Pine Bluff, Arkansas
Cleo's Furniture in Pine Bluff offers amazing deals on furniture for your living room, dining room and bedroom! Don't worry about having to sacrifice style for affordability — we offer a variety of amazing brands at unbeatable low prices. Our friendly team members are excellent at helping our customers find the pieces they're looking for based on their unique budgets, needs and personal tastes. We have a fabulous variety of gorgeous pieces in stock in Pine Bluff, including dining room tables, motion sofas, sectionals, chairs, loveseats, recliners, bedroom sets, adjustable beds and more! We also provide a variety of financing and lease options, as well as warranties! At Cleo's we offer you the look you want, the price you can afford and the quality you demand. We welcome you to take a look at what we have to offer online, then come shop with confidence at our store in Pine Bluff! 
Elegant Bedroom Furniture in Pine Bluff, AR

Cleo's Furniture in Pine Bluff has all of the beautiful bedroom furniture you need to fall in love with your personal space all over again. We carry dazzling beds, media chests, dressers, nightstands and mattresses that you'll enjoy for years to come. Have something in mind? Bring in photos, color swatches, sketches and anything else you'd like to! Our experts will help you hand-pick exactly what you need to bring your vision to life. This business has been our heart and soul for years, after all!
Ultra-Chic Beds You'll Love
The bed is the focal point of your bedroom, so it's important to choose wisely! At Cleo's Furniture in Pine Bluff, our talented team will get you the best deals available on trendy, top-notch beds. Regardless of what your personal preferences are, we know we have something that'll turn your head. We have California king, king, queen, full and twin sizes available year-round. We also carry adjustable beds! Just let us know what you're looking for, and we'll help you find it.
Media Chests, Nightstands & Dressers
Nightstands? Check! Dressers? Check! Media chests? Check! We have something for everyone here at Cleo's Furniture in Pine Bluff! Whether you're looking for a whole bedroom set with everything you need to give your space a makeover, or just a dresser to replace your old one, we have you covered! Come take a look today and see what your home is missing! We also offer payment options!
Affordable, Durable Mattresses
Snooze like never before with a cooling, ultra-soft or super firm mattress from Cleo's Furniture in Pine Bluff. We know how important it is to get a good night's sleep, and you can count on us to provide you with a mattress that won't give out on you in a couple short years. Come see us today and get ready to sleep on cloud nine.
Bedroom Sets and Mattresses for Every Need
Don't miss out on another moment of rest and relaxation! At Cleo's Furniture in Pine Bluff, we offer a variety of pillow top and Euro-top mattresses you'll adore. Come check out our high-quality king, queen, full and twin-size beds, adjustable bases and matching bedroom sets. Our staff members make shopping for bedroom furniture easy, and we'll help you find everything you need without all the stress! We can also help you find the perfect mattress for your individual comfort needs. We're proud to offer some of the absolute lowest prices in the state, and we stand behind the quality of our furniture! View our selection of bedroom sets here!
Take Advantage of our Furniture Deals in Pine Bluff, Arkansas
We're always offering new deals and promotions to help you save money on your household furniture! Are you looking for furniture stores near White Hall or Sheridan? At Cleo's Furniture in Pine Bluff, we're ready to help you create the home you've been dreaming about. We offer a wide variety of beautiful living room pieces, from designer sofas to stylish motion sectionals. We also have a wide selection of dining room tables, pub sets and seating in several sizes and  styles. Come see what we have to offer in Pine Bluff, or shop our nearby locations in Little Rock and Benton!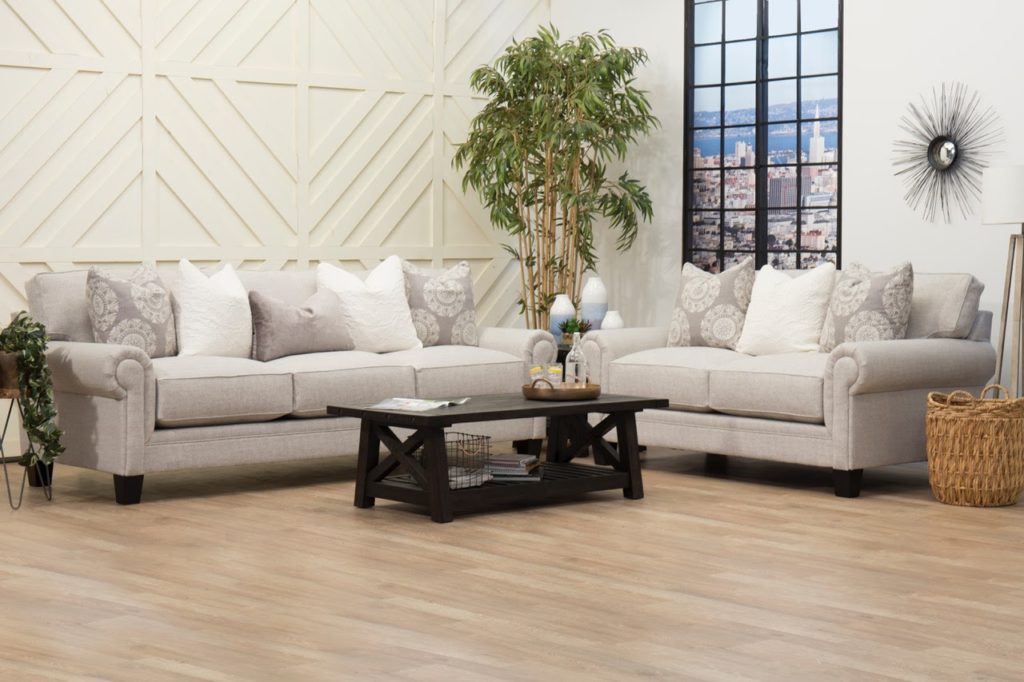 Shop Affordable Living Room Furniture in Pine Bluff, Arkansas
If you're looking for top-notch furniture at a fair price, look no further! We keep a huge selection of beautiful living room furniture in our stores, and we're always receiving new deliveries! Whether you need a new couch, loveseat, sectional, recliner or motion furniture, our team is here to help you every step of the way. Come see us at our Pine Bluff location today! 
If you're dreaming of buying a head-turning new couch, we have you covered! We have sofas in a variety of gorgeous colors and styles. The best part? They're high-quality and affordable! Rush in today though, because our most popular pieces go fast! Sometimes we don't even have time to add them to our website before they're gone. 
It's no secret that sectionals are in, and we have something perfect for every household! From leather to fabric pieces, we guarantee you'll find a stunning sectional you love. We also offer payment options, so ask us about them when you come see us. We're here to help in any way we can!
Are you looking for motion furniture? We have it all at Cleo's, including motion sofas, sectionals, chairs and loveseats! Many of our pieces come with convenient features such as USB ports, cup holders and consoles. Upgrade and save…you'll be happy that you did!
Recliners
The perfect recliner isn't hard to find at our stores. We have recliners available in several sizes and styles, so come take a peek today. You'll look forward to kicking up your feet and enjoying your favorite shows and movies after a long day. 
Our loveseats are perfect for seating two, and will add much-needed additional seating space to your living room. Grab a matching couch while you're here, or pick out a few different pieces to create your own unique look. If you need some opinions on decor, just ask our comfort experts!
Inviting Dining Room Furniture in Pine Bluff, AR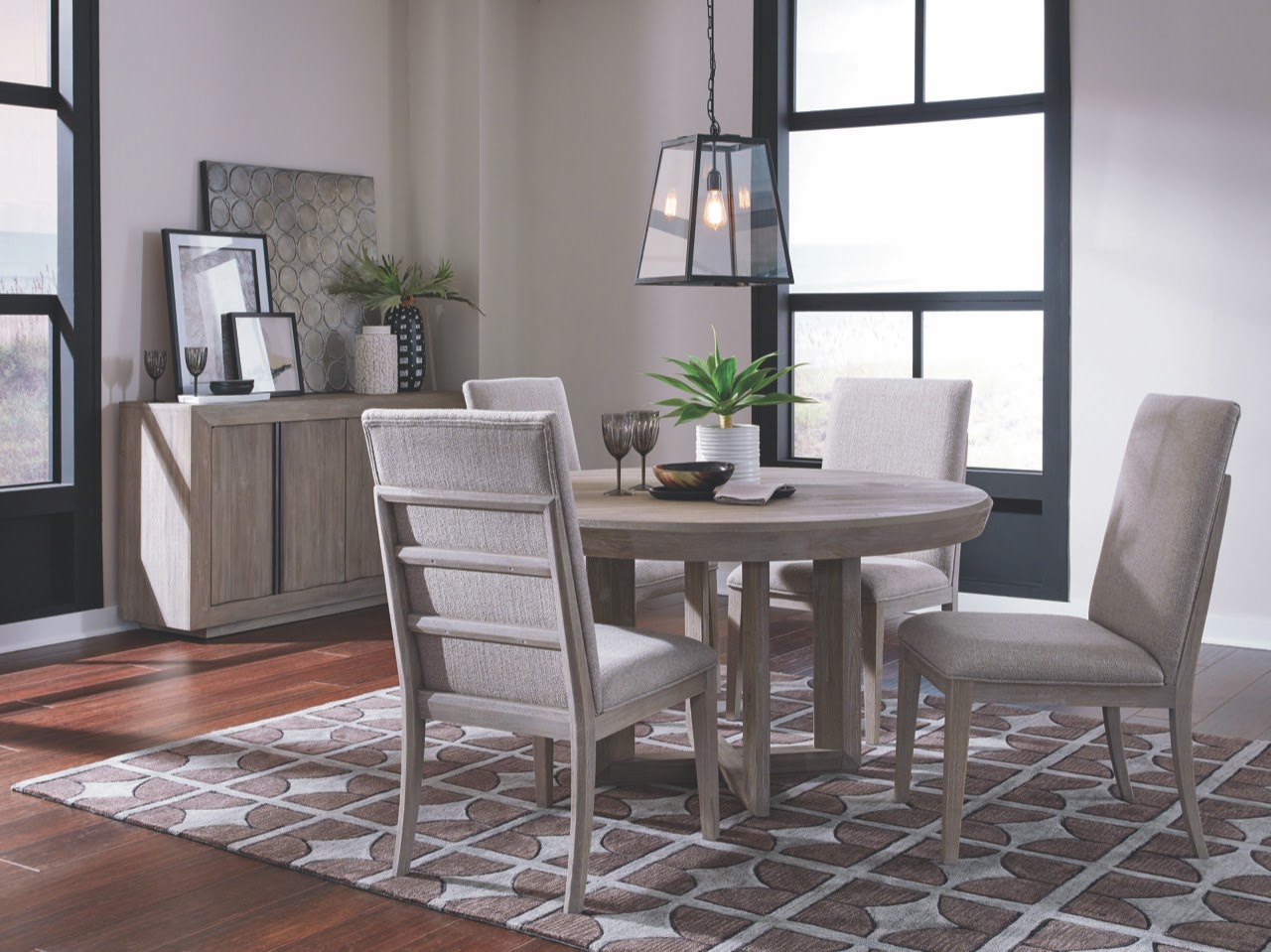 The dining room is one of the most important spaces in a Pine Bluff home. It is where families gather to celebrate holidays, birthdays and the everyday joys of life. It's where old friends visit to reminisce about days gone by, and it's where new friendships are formed over the bond of a home-cooked meal. Given that the dining room is such an important part of the home, it's equally important that it be filled with warm and inviting furniture. If you're looking to update your dining room furniture, Cleo's in Pine Bluff is ready to help. Cleo's has a large selection of dining room furniture in a variety of colors, styles and materials. Stop by our store on Market St and see all that we have to offer!
Dining Room Tables in Pine Bluff
Are you looking for a new dining room table in Pine Bluff? Cleo's is the first place you should stop. Cleo's has a large selection of stylish dining room tables to make friends, family and guests alike feel welcome in your home. Our dining room tables are available in a variety of styles. We have traditional, wooden dining room tables as well as modern tables with white marble table tops. We have long, expansive tables to fit an elegant dining room and seat many guests. We also have smaller kitchen tables which fit perfectly in a breakfast nook. Whatever type of dining room table or kitchen table you're shopping for, Cleo's in Pine Bluff has options for you.
Bar Stools in Pine Bluff
Do you have a space that is crying out for a bar stool? Cleo's Furniture in Pine Bluff has the solution for you. We have a large selection of bar stools in a number of styles to help complete your kitchen counter, bar or island. We have traditional wooden bar stools that you might find at the pub down the street. We also have modern, elegant bar stools with upholstered backs to provide a stylistic touch to your kitchen. If you're looking for a bar stool in Pine Bluff, stop by Cleo's.
Kitchen and Dining Room Accessories in Pine Bluff
Dining room furniture does not end with the table and chairs. Cleo's Furniture has a large selection of other dining room accessories for sale in Pine Bluff as well. Whether you're looking for a cabinet, a serving table, a buffet or another accent piece, you'll find it at Cleo's!