PHONE:
870.774.9997
ADDRESS:
2750 N. State Line Ave.
Texarkana, AR 71854
STORE HOURS:
Monday – Friday: 10 am to 6 pm
Saturday: 10 am to 6 pm
Sunday: Closed
STORE INFO:
Appx 30,000 sq ft
Quality Furniture Store in Texarkana, Arkansas
Cleo's Furniture in Texarkana offers the best deals in the state on furniture for every room in your home! At Cleo's, you don't have to sacrifice style for affordability — we offer a variety of popular brands at unbelievably low prices. Our professional, friendly staff members are pros at helping our customers find the pieces they're looking for based on their unique budgets, needs and personal tastes. We have a wide range of gorgeous pieces in stock, including dining room tables, motion furniture, sectionals, sofas, recliners, bedroom sets, mattresses and more! We also provide a variety of financing and lease options, as well as warranties! At Cleo's we offer you the look you want, the price you can afford and the quality you demand. We invite you to take a look at what we have to offer online, then come shop with confidence at our store in Texarkana! 
Looking for Beds and Mattresses? Come See Us! 
Are you ready to sleep on cloud nine? At Cleo's Furniture in Texarkana, we offer a variety of pillow top and Euro top mattresses you'll love. Come check out our high-quality king, queen, full and twin-size beds, adjustable bases and matching bedroom sets. Our sales team makes shopping for bedroom furniture simple, and we'll help you find everything you need in one place. We're proud to offer some of the lowest prices in the region, and we stand behind the top-notch quality of our furniture!
Low-Cost Bedroom Furniture in Texarkana, AR


Go bold with a full bedroom makeover! The team at Cleo's Furniture in Texarkana is here to help you find all of the stunning pieces you've been looking for. If you need a bed, mattress, media chest, dresser, or nightstand, you'll be amazed by our fantastic selection! Come see our team and leave with something truly remarkable.
Comfortable Mattresses
Wave goodbye to restless nights! Your mattress plays a major role in how much sleep you get at night, so it's crucial to have one that's right for you. We know all of our customers are different, so we carry several different types of mattresses. If you need something firm, soft and cushioned, or cooling to beat those night sweats, we can help! Check out what we have in stock today!
Beautiful Beds
Make your bedroom truly unique with a bed you can actually get excited about! Get creative and take your bedroom to the next level with a marvelous bed from Cleo's Furniture in Texarkana. We unload new pieces weekly, so keep an eye on our inventory. We have California king, king, queen, full, and twin sizes in stock year-round. We also carry children's beds, bunk beds and adjustable beds.
Media Chests, Dressers & Nightstands
Complete your bedroom with a stylish new dresser, media chest or nightstand from Cleo's Furniture in Texarkana! Our experts have an eye for detail, so feel free to bring in photos or sketches, and let us know the color scheme of your room. We'll help you pick out the perfect pieces, or find an excellent bedroom set you'll adore at an affordable price.
Snag Deals on Furniture in Texarkana, Arkansas
We're always offering new deals and promotions to help you save the most on your household furniture! Are you looking for furniture stores near Hope or Homan? At Cleo's Furniture in Texarkana, we're ready to bring your dream home to life. We offer a huge selection of beautiful living room pieces, from comfy sofas to chic sectionals. We also have a great selection of dining room tables, pub sets and seating in a wide range of styles. Come see what we have to offer in Texarkana, or shop our next closest location in Hot Springs!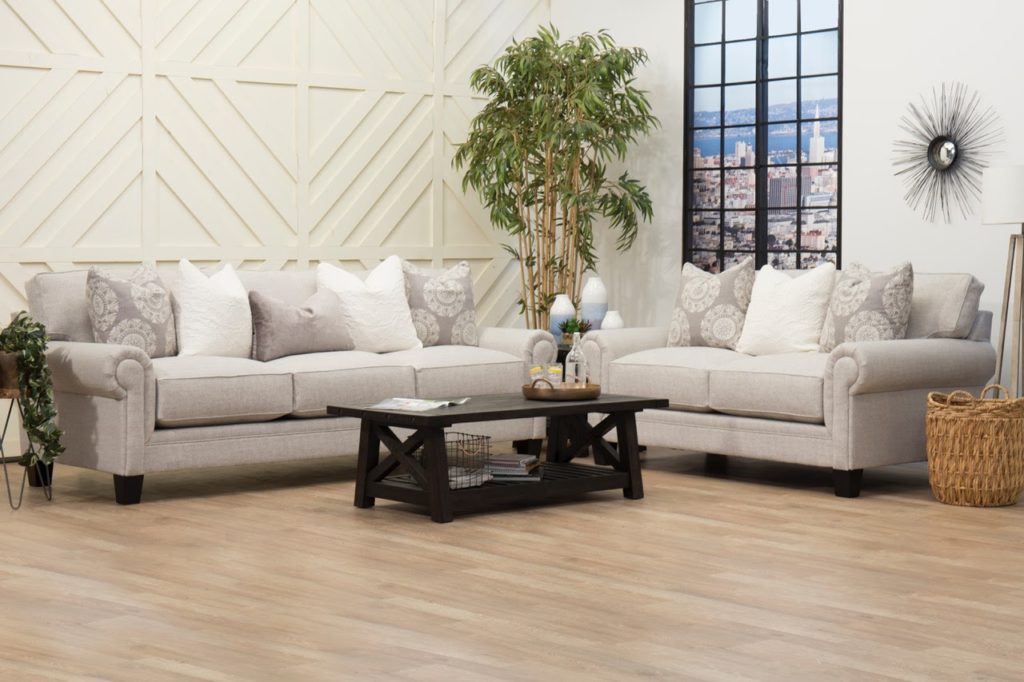 Shop Couches, Loveseats & More in Texarkana
At Cleo's, we keep a wide selection of beautiful living room furniture in stock year-round. Our prices are the lowest in the area, and we know you'll find something you love in our stores! If you're looking for a new couch, loveseat, sectional, recliner or motion furniture, our team is here to assist you. Come take a look at our inventory in Texarkana today, and leave with something your family will adore!
Sofas
If you're looking for something stylish, comfy and affordable, you've come to the right place! We unload new couches in a variety of styles and colors weekly, so come take a look at our inventory. Don't wait, because several pieces sell out before we even have a chance to add them to our website! Shop Cleo's today to find the perfect piece at the perfect price. 
Sectionals
Ready to liven up your living room? There's no better time than now to take home a fabulous new sectional! We have fabric and leather pieces available in a variety of styles, sizes and colors. We also offer payment options, so come in and learn how we can help you purchase your dream furniture today!
Loveseats
Add some seating space to your living room with a chic new loveseat from Cleo's! We sell a variety of pieces with matching sofas in store, or you can mix and match your favorites to create your own special look. If you can dream it up, we can make it a reality! 
Motion Furniture
At Cleo's, we have several motion sofas, motion loveseats and motion chairs in stock and ready to go home with you today! Many of our pieces feature USB ports, consoles and cup holders for your convenience. Take your living room to the next level and save money while doing it!
Recliners
When it comes to picking a recliner, we know you have a myriad of options. That's why we keep only the best, top-quality pieces in our stores and have a variety of pricing options. No matter what you're looking for, we know we have something you'll love sinking into after a long day!
Elegant Dining Room Furniture in Texarkana, AR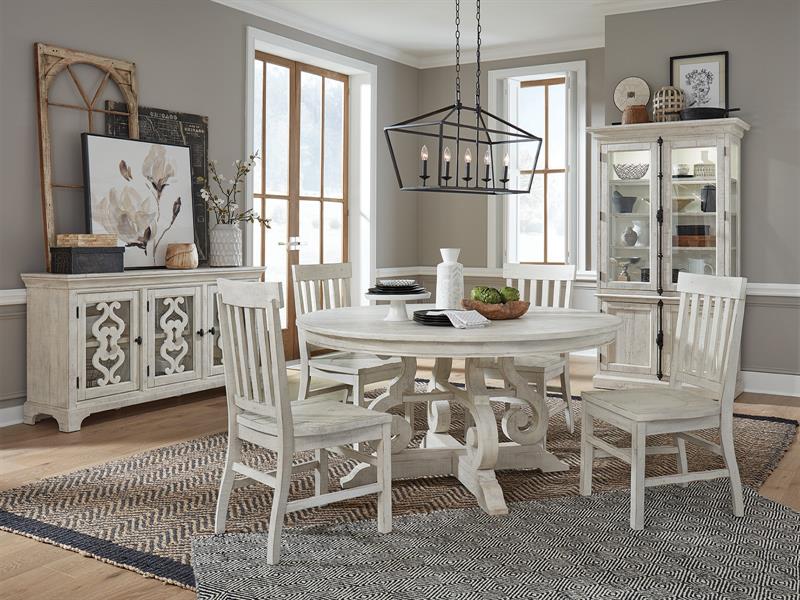 The dining room is one of the more important rooms in many Texarkana homes. It is where families come together to celebrate holidays, share stories and laughs, and enjoy home-cooked meals. New friendships are formed at the kitchen table, and old friends visit your dining room to reminisce about times gone by. While not nearly as important as the company which gathers in the dining room, dining room furniture plays an important role in providing a comfortable and inviting atmosphere.
Are you shopping for dining room furniture in Texarkana? Cleo's Furniture on State Line Drive is the perfect place to shop. Cleo's has a large selection of dining room tables, chairs, bar stools, buffets, servers and other dining room accessories. We have a wide variety of styles, colors, sizes and materials for sale in our dining room collection, allowing the furniture to fit perfectly in any type of home. Stop by and see the diverse selection of dining room and kitchen furniture for sale in Texarkana at Cleo's.
Dining Room Tables
The dining room table is the centerpiece of the dining room. If you're shopping for a new dining room table, you're likely looking for something which is warm and inviting. Whether you'd like a traditional and elegant dining room table or a brightly-colored modern option, Cleo's has it for sale at our Texarkana location. Our tables work great in both the dining room and the kitchen. They come in a variety of sizes, with tables that work well for both small and large families. If you're shopping for a dining room or kitchen table in Texarkana, Cleo's is the perfect place to shop.
Bar Stools
Do you have a space in your dining room or kitchen that's crying out for a bar stool? Cleo's has a great selection of bar stools at its Texarkana location! We have bar stools in a variety of shapes, sizes and materials. If you want a traditional, wooden bar stool, you'll find that at Cleo's. We also offer modern bar stools with upholstered backs. We have bar stools that will fit counters of a variety of heights. If you're shopping for bar stools in Texarkana, Cleo's is the ultimate destination.
Dining Room Accessories
A table and chairs is not the only thing one will find in a Texarkana dining room. Cleo's offers a great collection of dining room accessories as well. Whether you're looking for a serving table, a buffet, or an elegant cabinet, Cleo's has great options at its Texarkana store. We also offer other unique dining room options, such as pub sets, which provide seating and table space for those in smaller areas, like kitchens, apartments or breakfast nooks. Come see Cleo's on State Line Drive in Texarkana for all your dining room needs!