Ten Year Challenge: Trends for the New Decade
It's no secret that interior design trends have changed over the past decade. Compare how your home looked ten years ago to how it looks now — there are probably at least a few noticeable design changes, right? At Cleo's, we pride ourselves on keeping up with all of the latest trends so we can provide our customers with the hot pieces they're looking for!
The Past
In the previous decade, we saw a variety of design trends rise to the top. Modern, minimalist designs became all the rage, and many homes and offices went for a look with plenty of open space. Mixing furniture styles in the same room rather than going for a uniform look also became popular, as well as elements such as glossy paint, chalkboard accents, metallic accents, geometric patterns, brass and wood.
Today's Trends
It's officially 2020, and our eyes are on the future of interior design. Earthy tones, contrasting colors such as black and white, vintage accents, pops of bright color, warm woods and navy sofas are all in! Luckily, we have a lot of modern pieces at Cleo's that we think you'll love!
The Groovy Navy Sectional is both stylish and cozy! The cute accent pillows are included with your purchase, and add a fun element to this comfy piece.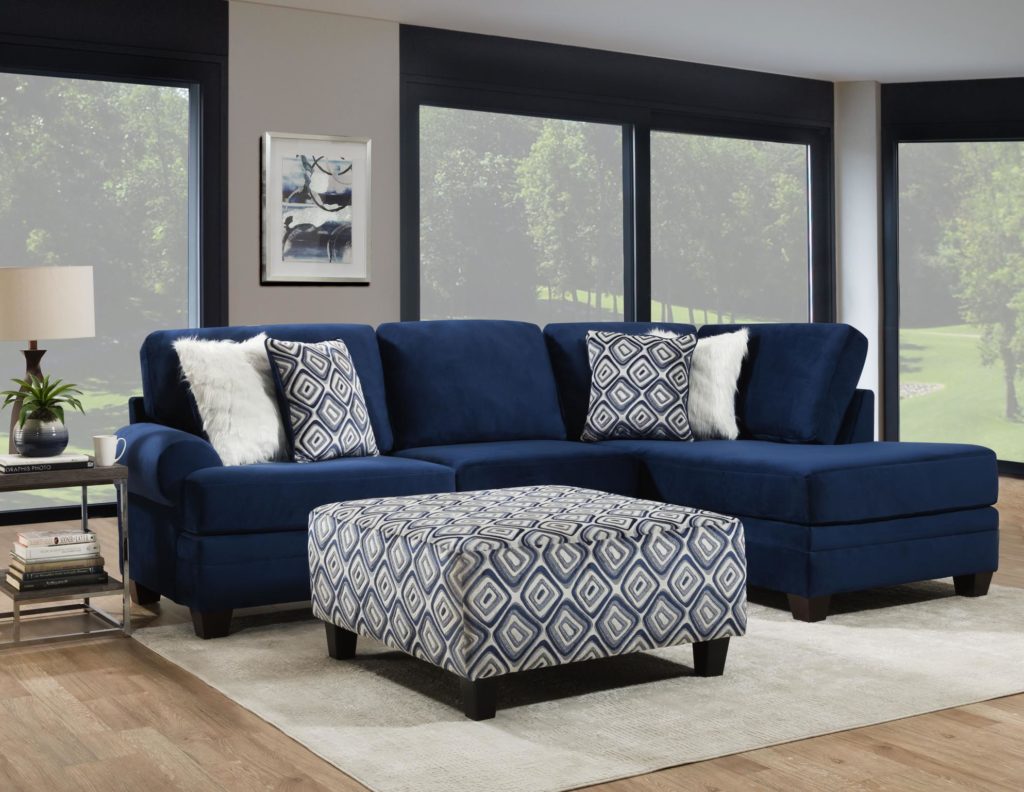 The Chatham Sofa Bar features a white glaze hang up for a vintage style finish, and comes in a rich charcoal brown color that'll look lovely in any room! 
The Yuma Chocolate Sectional has a charming, earthy brown finish that's sure to mix well with the other elements in your living space. Your guests will enjoy sinking into these cozy cushions and catching up over tea.
Pair the Camila Square Table Top with a set of these gorgeous Camila Blue Velvet Counter Chairs to make the ultimate statement! The contrast of the black and white paired with the stylish pop of blue from the chairs will take your dining space to the next level!
We look forward to seeing the new trends that spring forward in the coming decade! We predict that a lot more smart furniture will be on the market over time, including pieces you can talk to and control with your voice. We already have a few pieces like this in stock, but you'll have to come in and see them for yourself!
At Cleo's, we're dedicated to helping our customers find exactly what they're looking for, and save money while doing it! Come see us in-store for a variety of brands and options! Shop Cleo's today for a beautiful and affordable piece you'll love!

Comments are closed