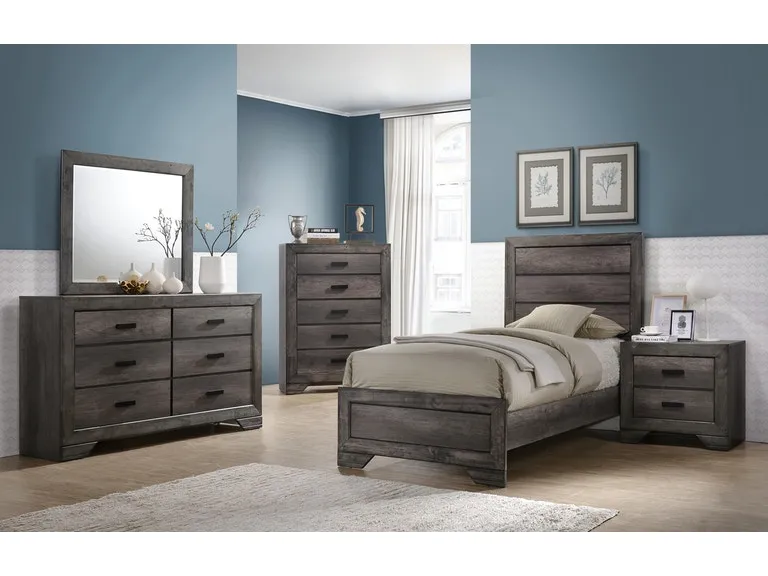 We get a lot of questions when people come to see us at Cleo's Furniture! One of them being, "I need to pick out furniture for my kids. Lucky for you, we've come up with the perfect tips for you when choosing furniture for your child's bedroom. 
Safety First
When choosing furniture, a common question is, "is it safe?" A smart and realistic question that people with children often consider. Is this bed too high, is it too small? If a bed is too high and you have a young child, it is possible that they could fall off. It's also important to check out any furniture with round corners or soft surfaces. You could also add guards to any of your furniture corners as well.
Children love to climb furniture, rocks, anything they can. Before picking your furniture, decide if it is high enough so that your little ones stay on the ground. Younger children are more prone to climb anything they can. It's important to only find something that could be higher, but much more sturdy as well.

Space
Making space for anything is hard to do. The closet is filled with clothes, and now you have no clue where to put the rest of your kids' clothing. Do you have anywhere to put a dresser? The Bear Creek dresser is a great piece. Having space when you have children of any age is critical. You put their clothes in the Bear Creek dresser and make more room to play while also having your clothes organized.
Another way to make more space in the room, in case you don't have room for a dresser, is to get a bed that has storage in it. Some of our beds have a pullout storage located on the bed. This gives the child easy access to their clothing and more room to play.
Excitement
Kids will get excited about a room if it's themed how they want it to be. Consider including your kids and ask what they may want. Pay attention to colors, characters and your child's fantasy. Try to coordinate what they are interested in. It's their room and just like adults want peace in their home, kids want to be able to go to their room and experience a sense of security.
Low Furniture
This one is for the people who have small children. As your babies start to grow and learn to walk, they will need things to grab onto. Setting the crib low, having a recliner like the Kennedy Gray Rocker recliner or toy shelf is great. This gives the baby something to grab onto. You could even purchase a small table and small chairs to put into the baby's room or the kitchen. As they get older, they have somewhere for them to eat or draw.
Bunk Beds
If you have two kids who share a room, consider bunk beds for them. Bunk beds will also clear up some space in the room. If you have a fear your kid will fall off the bunk beds, don't worry, there are bunk beds that have safety bars as well. Your kids will have an open floor to play together in their room.
Cleo's Furniture
Stop by Cleo's Furniture today and let one of our knowledgeable associates help you make your decision in choosing your child's furniture. We've got 15 locations to choose from and a staff eager to assist you!