A Dazzling Dining Room for the Whole Family
With holiday dinners and family gatherings quickly approaching, the time to upgrade your furniture and decorate to dazzle your guests is NOW! Don't wait…we have several stunning pieces in stock that'll be gone before you know it! If you're thinking of giving your dining room a Thanksgiving makeover, we have some ideas just for you.
When it comes to decorating your dining room for Thanksgiving, remember that small touches can make a huge difference. Light a few apple or pumpkin pie-scented candles, add some pinecones to your tables, use soft lighting to give off a warm orange glow, or create a flashy centerpiece with acorns, cinnamon sticks, flowers and leaves…the sky's the limit! Every tiny detail will work to create an unforgettable ambiance that your family will appreciate.
If you're on the lookout for a new table, the Cleo's West Dining Table captures the essence of cottage style and is sure to turn heads at Thanksgiving dinner! Your family members will treasure your time together gathered around this beautiful piece. Add some fall touches like decorated plates, apples, gourds or painted pumpkins to complete the look.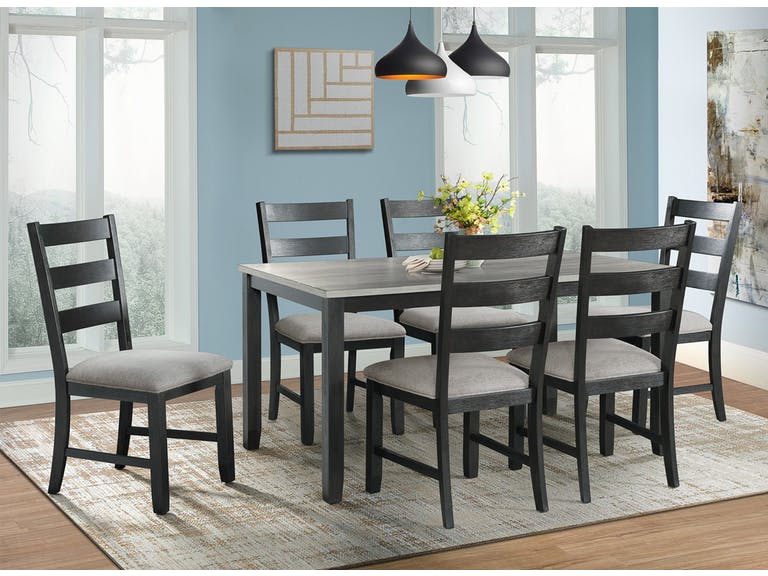 If you're looking for something simple yet sophisticated, the Martin 5-Piece Dinette is for you. Perfect for the smaller family, this set is ultra-affordable and can be yours just in time for the holidays! Create some apple votives or fill a basket with autumn flowers to dress this pretty piece up. Don't forget, no matter what you choose, we offer a variety of financing options at Cleo's so you can get the pieces you love without putting a strain on your holiday budget!
Are you looking for furniture stores in Little Rock, Texarkana, Fayetteville, Conway, Jonesboro, Jacksonville or Hot Springs? Come see us at Cleo's today! We're dedicated to helping our customers find exactly what they're looking for, and save money while doing it!
Comments are closed