How to Decide Between an Ottoman or Coffee Table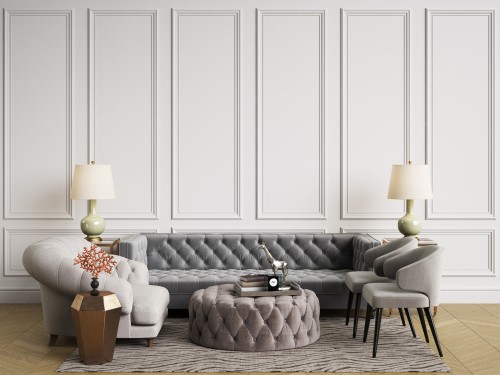 Besides the kitchen, the living room could be described as the heart of the home. It is the place where family and friends gather and make memories that will last a lifetime. How you choose to design and style your living room is entirely up to you, but you'll want to make the most out of the space you have. One of the biggest decisions you'll have to make when designing your living room- deciding between an ottoman or a coffee table. Both are great choices and each of them have their own appeal- which is why we've put together this list of things to keep in mind when choosing either a coffee table or an ottoman from Cleo's! 
Some Questions to Keep In Mind:
Do you want/need a coffee table or an ottoman?
Before you go out and buy anything, think to yourself- what works best for your needs? Will it be used more as a footstool or a table? Coffee tables offer a place to set food or drinks, play games, or even a space for the kids to do their homework. Coffee tables are more traditional and generally large, but can come in all different shapes, sizes and styles. Ottomans on the other hand, provide a comfortable place to kick up your feet after a long day at work and because they are soft, you don't have to worry about the kids banging into it and hurting themselves.
Do you want or need it to provide storage?
This is a question that you will want to ask yourself before you choose to get a coffee table or an ottoman, as they both can have storage availability. If you're looking for a place to store your blankets, toys or remotes- either of these could be a great option.
What size/shape works best for your living room setup?
Be sure to check the dimensions of the storage area to make sure it's the right size and shape. We have the dimensions of all of our furniture listed online to help you with designing your home. You'll want to look for the length, width and height of the furniture and consider its placement in the living room. Generally, it is recommended to leave about 12-18" of space between the edges of a piece of furniture and your coffee table or ottoman. This provides enough space to walk around and allows you to reach things easily.
What's the desired style of your room?
Whether you are wanting something square, rectangular, circle or oval- the shape and style of your coffee table or ottoman is completely up to you! Get creative and play with different colors, textures, shapes and styles. Are you wanting something more traditional or modern? You'll want to keep in mind the functionality of the piece you choose and how it will fit and flow with the furniture already in your living room.
Visit Cleo's Furniture Today
Be sure to stop by your nearest Cleo's furniture to see all of the coffee table and ottoman options we have available. Our team of in-house designers would be happy to help you match either of them with your existing furniture and style. Click here for a full list of our store locations. We look forward to helping you on your home makeover!
Comments are closed