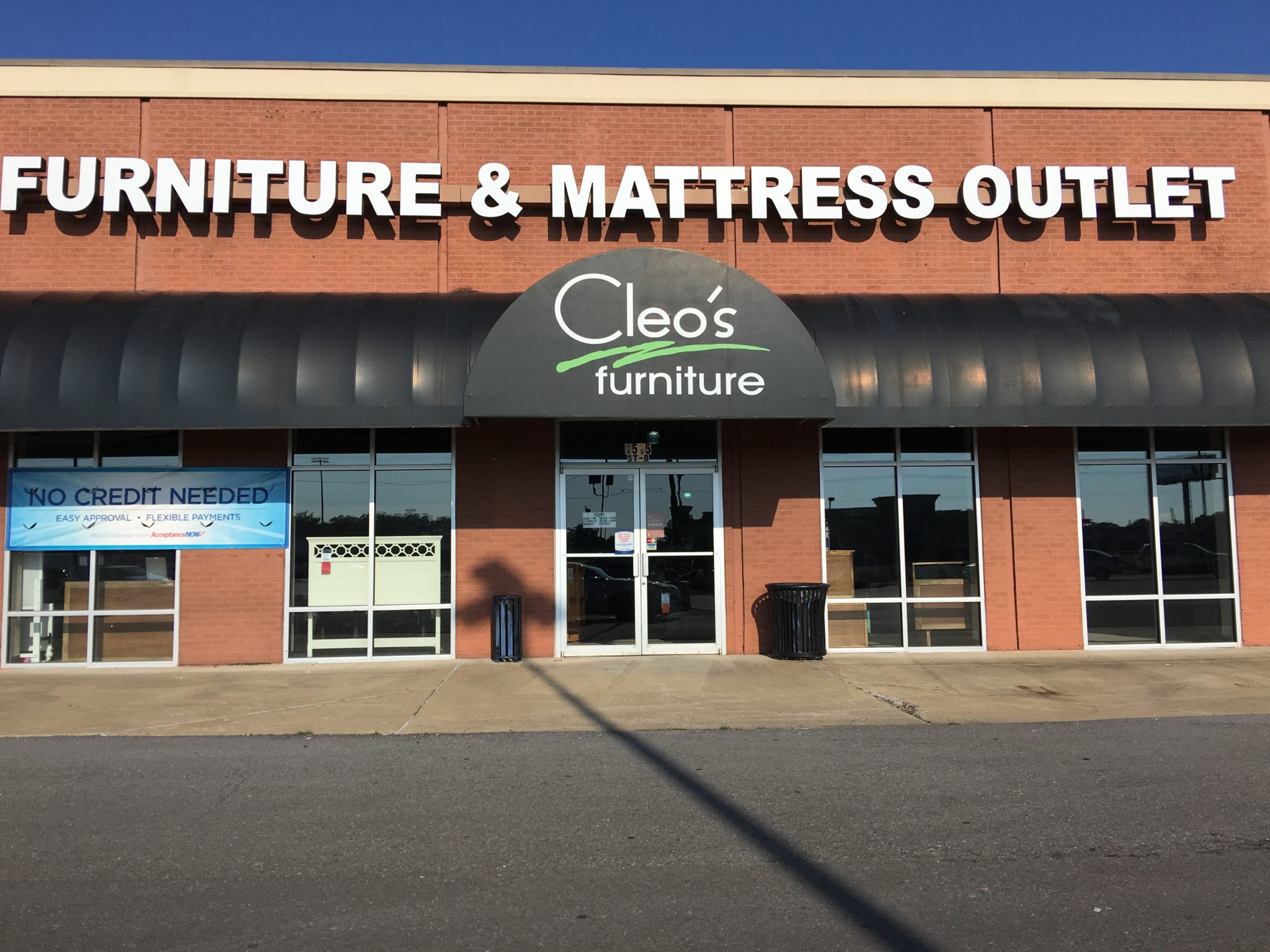 PHONE:
870.934.9100
ADDRESS:
1515 South Caraway
Jonesboro, AR 72401
STORE HOURS:
Monday – Friday: 10 am to 7 pm
Saturday: 10 am to 6 pm
Sunday: 12 pm to 5 pm
STORE INFO:
Appx 12,000 sq ft
Shop Living Room Furniture in Jonesboro
The living room is the focal point of the home. It's where you entertain company and spend time with your family after a long day of work. A well-designed, comfortable living room is crucial for an inviting home. The perfect living room is both fashionable and comfortable. It allows you to demonstrate your personality and style, while also inviting you to kick off your shoes and relax. Whatever furniture you need to craft your ideal living room, Cleo's Furniture in Jonesboro has it in stock. With great deals on trendy sofas, comfortable couches and spacious sectionals, Cleo's in Jonesboro is your one-stop shop for living room furniture.
A nice couch is essential for a well-designed, comfortable living room. It ties the other pieces of furniture together and takes up the majority of your space. Cleo's offers a wide variety of sofas, couches, loveseats, and sections which will fit perfectly in your living room. Whether you're looking for a fashionable sofa to add a bit of flair to your room or a comfy, cushiony couch to sink into for relaxation, Cleo's has it in stock. New items in our inventory are motion sofas, motion loveseats and motion sectionals. These seats are electric-powered, making your relaxation time just a little bit easier.
Although the couch is the centerpiece of your living room, accent pieces are essential to complete the perfect room. At Cleo's in Jonesboro, we offer great deals on end tables, coffee tables, chairs and recliners. These pieces fill the room and add the style your living room is crying out for. In our inventory, we have pieces that can fit any design choice and can complete any living room.
Having an organized and well-designed living room is essential to having a productive, comfortable and energetic home. Stylish, comfortable furniture declutters your mind and allows you to focus on what's important: spending time with those you love. If you're lacking ideas on how to design your living room, our experienced team can help you out. Bring in a picture of your current set-up or an idea of what you'd like to create, and our team will help you bring it to life. 
At Cleo's in Jonesboro, we have the couches, sofas, chairs and accent pieces to make your dream living room a reality. Check online to see our varied inventory of living room furniture or come into the store to see our extended collection. One of the best things about our Jonesboro location is that it is brimming with good deals. We are always cycling sales and discounted items across our sales floor. Come into the store to see what's on sale today, and you might just find the piece of your dreams. We hope to see you soon!
Top-Notch Bedroom Furniture in Jonesboro, AR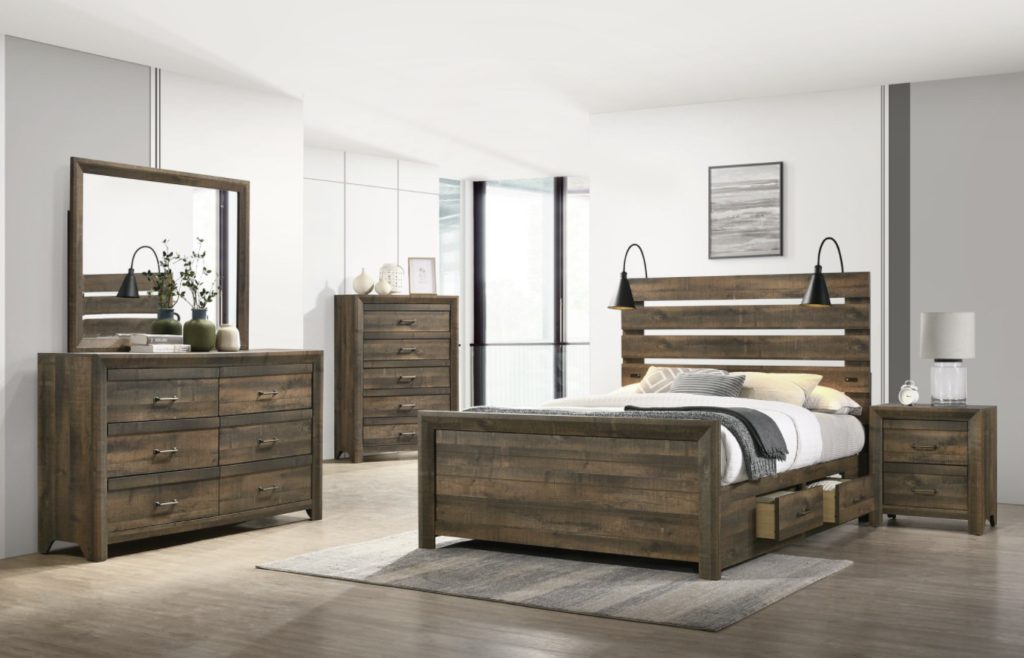 Cleo's Furniture in Jonesboro has everything you need to add some spring in your step! We keep a huge selection of beds, mattresses, dressers, media chests and nightstands in stock if you're ready to bring your vision to life! Let our team help you find the pieces you need without breaking the bank. We're also proud to offer financing options! Just let us know how we can assist you.
Unique Beds
Your bedroom is your private space and comfort zone. You deserve an area you can relax in and feel good about…and our team is here to help you create it! At Cleo's Furniture in Jonesboro, we have beds in all sizes, including California king, king, queen, full and twin. From sleek and trendy to rustic and cozy, we have something we know you'll love. We also have adjustable beds, bunk beds and daybeds available! Come check out our inventory today!
Dressers, Media Chests & Nightstands
Ready to ditch the old bedroom furniture and replace it with something dazzling and new? We have low-price, stunning media chests, dressers, and nightstands in stock! You can hand-pick your own to make your room unique, or take a look at our eye-catching bedroom sets. We know you'll find something you absolutely can't leave without here at Cleo's Furniture in Jonesboro!
Affordable Mattresses
Are you having a rough time falling asleep at night? Your mattress may very well be the problem! If you haven't replaced your mattress in years, or it's damaged and difficult to get comfortable on, it's definitely time for a new one! At Cleo's Furniture in Jonesboro, we have a wide variety of mattresses, from soft and cozy to nice and firm. We also offer cooling mattresses that help keep you from overheating at night. Take a look today, and start sleeping the way you should!
Beautiful Dining Room Furniture in Jonesboro, AR
The dining room is one of the most important rooms in any Jonesboro home. The dining room is the place where families come together to share meals and make memories. Old friends visit your dining room to reminisce, and new friendships are formed over the bond of good food and conversation around the kitchen table. If the dining room plays such an important role in the life of your family, why not want to supply it with the best furniture possible? Dining room furniture should be warm, inviting and stylish all at once. If you're looking for new dining room furniture in Jonesboro, Cleo's Furniture on South Caraway Rd is the best place to shop. We offer kitchen tables, chairs, bar stools and accent pieces in a variety of styles, colors, sizes and materials. Whatever you're looking for, there's a good chance you'll find it at Cleo's!
Dining Room Tables
If the dining room is a centerpiece of the home, the dining room table is the centerpiece of the dining room. Cleo's Furniture in Jonesboro has a great selection of dining room tables and kitchen tables which will make your dining room feel more inviting. Our dining room tables come in a variety of shapes, sizes and styles. If you want a long dining room table at which you can seat a large family or many guests, that's available at our Jonesboro store. We have smaller kitchen tables available as well! If you're looking for a traditional, wooden dining room table, that's in stock. We also have white kitchen tables and modern tables with marble tops. Alongside every dining room table for sale at our store, we have a set of matching chairs. These chairs are also available for purchase individually if your space needs an upgrade. Whatever type of dining room table or kitchen table for which you are shopping in Jonesboro, you'll be able to find it at Cleo's Furniture.
Bar Stools
Do you have a space in your home which is crying out for a bar stool? Cleo's Furniture has a great inventory of bar stools for sale in Jonesboro. We have bar stools in multiple styles. This includes the traditional, wooden bar stool as well as more modern bar stools with upholstered backs. If you're looking to finish off a bar area in your Jonesboro home, Cleo's Furniture has the pieces to do it.
Accessories
Not only do we have a great selection of kitchen tables and bar stools, but we also have a large selection of kitchen and dining room accessories. Whether you're looking for a china cabinet, a serving table or a buffet table, Cleo's has stylish options available for you. Browse our online inventory and see if we have what you're looking for!