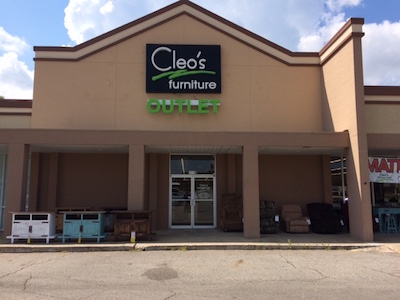 PHONE:
501.368.0004
ADDRESS:
3019 East Race Street
Searcy, AR 72143
STORE HOURS:
Monday – Friday: 10 am to 6 pm
Saturday: 10 am to 6 pm
Sunday: 12 pm to 5 pm
STORE INFO:
Appx 12,000 sq ft
Shop High-Quality Furniture  in Searcy, Arkansas
Cleo's Furniture in Searcy offers the best deals in the state on furniture for every room in your home! Don't sacrifice style for affordability — we offer a variety of trusted brands at unbelievably low prices. Are you looking for furniture stores near Bald Knob or Cabot? Our experienced, friendly sales professionals are here to help you find the pieces you're looking for based on your unique budget, needs and personal specifications. We have a wide range of gorgeous pieces in stock, including dining sets, sectionals, sofas, occasional tables, ottomans, motion furniture, bedroom sets, adjustable beds and more! We also provide a variety of financing and lease options to our customers, as well as warranties! At Cleo's, we offer you the look you want, the price you can afford and the quality you demand. We invite you to take a look at what we have online, then come shop with confidence at our furniture store in Searcy, AR today!
Mattresses and Beds in Searcy, Arkansas
Ready, set, sleep! At Cleo's Furniture in Searcy, we offer a wide range of comfortable pillow top and Euro-top mattresses you'll love relaxing on after a long day. Come check out our fabulous selection of king, queen, full and twin-size beds, adjustable bases and matching bedroom sets. Our team makes shopping for bedroom furniture easy, and we'll help you find everything you need with ease. We also offer some of the lowest prices in Arkansas, and stand behind the unbeatable quality of our furniture! View our selection of bedroom sets here!
Home Furniture Deals in Searcy, Arkansas
We're always offering special offers to help you save the most on furniture for your home! At Cleo's Furniture in Searcy, we'll help you bring your dream home to life. We have a variety of beautiful living room pieces, from designer sofas to cozy sectionals. We also have a great selection of pub sets, casual and formal dining room sets and seating in a wide range of styles. Come see what we have to offer in Searcy, or visit us at our nearby locations in Conway and Jacksonville! 
Searcy Living Room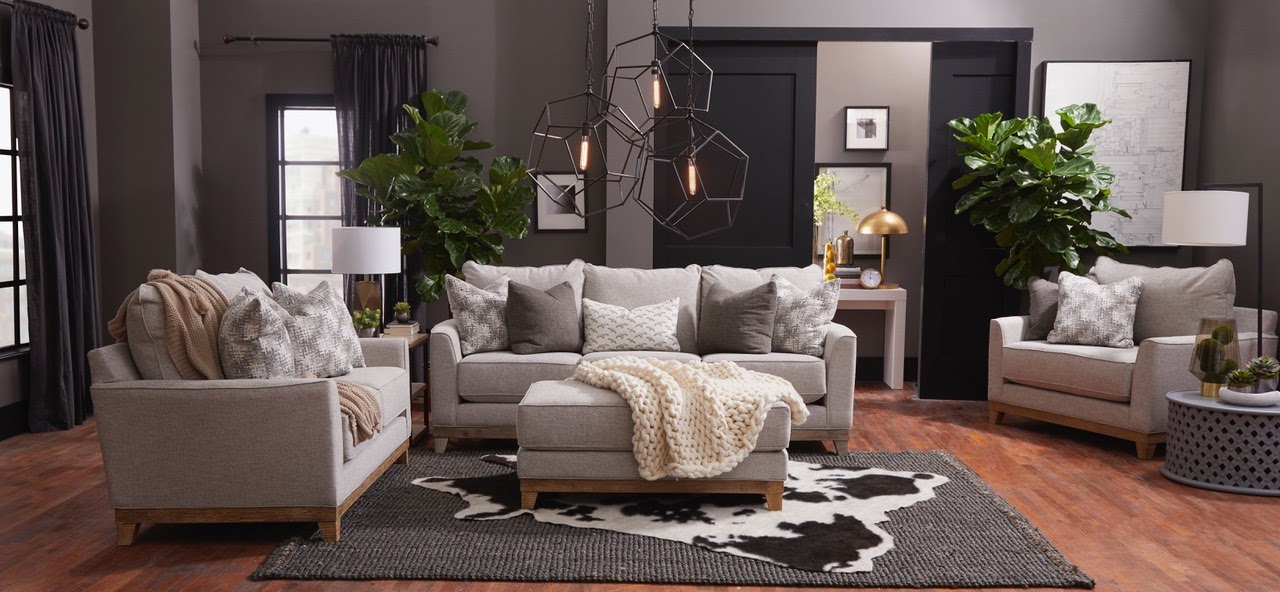 The living room is the centerpiece of a house. It's where you celebrate life's sweetest moments. Your living room furniture presents you with a unique opportunity to show off your personality and style. Are you trendy and modern? Or are you more comfortable and laid back? You can express that in the way you design your living room. Your choice of sofas, sectionals, recliners and accent pieces allows you to add flavor to your home. Whatever type of living room furniture you're looking for, Cleo's Furniture in Searcy is the place to buy it. Cleo's offers a wide range of pieces to help you design your perfect living room.
A living room wouldn't be complete without a cozy couch to allow you and your guests to kick off your shoes and relax. We have rigid, stylish sofas and cushioned, comfortable couches in our stores. We also have motion sofas and motion loveseats! Each has a role to play in your living room and each is available at Cleo's in Searcy.
Are you interested in a gorgeous new sectional? Our team at Cleo's in Searcy can help! These single pieces of furniture perform the function of two! We have sectionals in multiple styles, even power sectionals that easily recline and have USB outlets.
At Cleo's Furniture in Searcy, we know how important it is to choose the right recliner for you. We have dozens of recliners to choose from, each with its own unique style and features. Come see for yourself today!
Of course, a couch isn't the only piece of furniture you need in your living room. You need chairs, coffee tables, desks and other accent pieces to round the living room off and leave it with a comfortable and stylish design. At Cleo's in Searcy, we have these accent pieces in a variety of colors and styles.
If you're not sure exactly what you're looking for, bring in a picture of your current living room set-up and let your team assist you. Our comfort experts have years of experience helping customers turn their living room dreams into a reality.
Whatever type of living room furniture you're looking for, Cleo's Furniture in Searcy is here to help. With an extensive collection of couches, sofas, sectionals and accent pieces, we are the one-stop shop for living room furniture in the Searcy area. Browse our inventory online, then stop by the store to see our extended options. We are excited to serve you!
Elegant Bedroom Furniture in Searcy, AR
At Cleo's Furniture in Searcy, our talented team is here to help you design the perfect bedroom without spending a ton of money! Come in and browse our beds, nightstands, media chests, dressers, and mattresses today. You'll be glad you visited. Be sure to ask us about our financing options!
Chic Beds You'll Love
Decompress after a long day in a bed you actually enjoy spending time in! At Cleo's Furniture in Searcy, we pride ourselves on carrying a wide variety of unique beds for everyone in the family. No matter your personal style, we know you'll find something you love in our stores. We carry California king, king, queen, full and twin sizes, and our inventory is always changing due to new arrivals! We also offer adjustable beds. Rush in today and take a look for yourself.
Media Chests, Nightstands & Dressers
Ready to upgrade to a new bedroom set? We have everything you need at Cleo's Furniture in Searcy! We can help you hand pick a media chest, dresser and nightstand or we can show you all of our many beautiful matching sets! Don't put it off any longer…you deserve this!
Super Soft Mattresses
Wake up on the right side of the bed every day with an ultra-soft or comfortably firm mattress from Cleo's Furniture in Searcy! Put back pain and night sweats to rest, and save money while doing it! Our team will help you find the best mattress for your unique needs…we even have cooling mattresses in stock! Stop in and visit us today!