Top Furniture Trends of 2020
A lot has changed in 2020, including some furniture and interior design trends! Earthy tones, upholstered beds, contrasting colors and decor, warm woods, mixed metals, and modern pieces rose to the top this past year. Let's dive into what was most popular, and how style has transformed.
2020 Trends
Over the past several months, certain pieces have been more sought-after than others. For example, earthy tones and contrasting colors have been in. Unique metal pieces have also been all the rage, from shelves to accents.
Upholstered beds and headboards have also risen in popularity, and why wouldn't they? In fact, the Lakeway Queen Sleigh Bed is one of our top picks for the year! This stylish piece will transform your bedroom in a flash, providing the much-needed change of scenery you've been waiting for. You can take it home today…just come visit us at your favorite Cleo's location!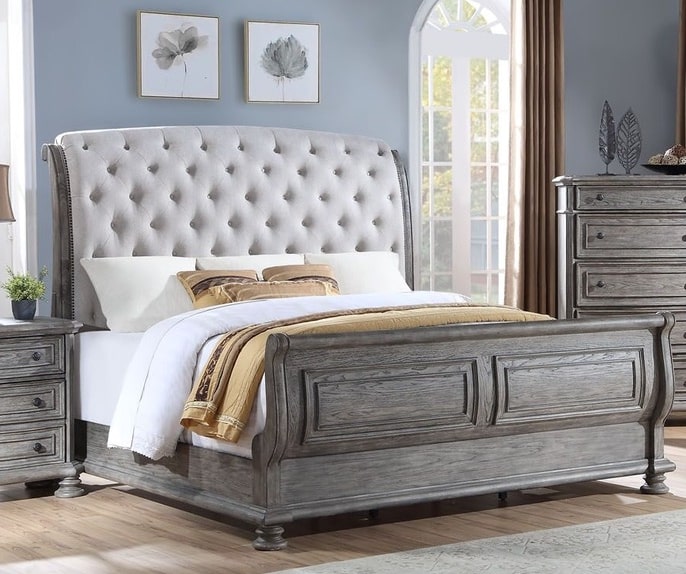 Furniture with functionality has also been prominent in 2020, as people have started to favor pieces that provide style PLUS storage, USB ports, cup holders, and more. Our Hawthorne 7-Piece Sectional, Shelter Bay Bar Table, McCabe King Storage Bed, and Sophia Nightstand are just some of the pieces you'll find at Cleo's that come with special features that simply make relaxing easier.
Patterns and pops of color have also continued to grow in popularity in 2020, and the best thing about this trend is there are no rules! Branch out and get creative with your throw pillows, rugs, blankets, and decor. The Groovy Navy Sectional is an excellent choice if you're looking to have some fun and make a statement with color. With thick cushions and fashionable pillows, this ultra-soft and luxurious sectional will become your favorite seat in the house!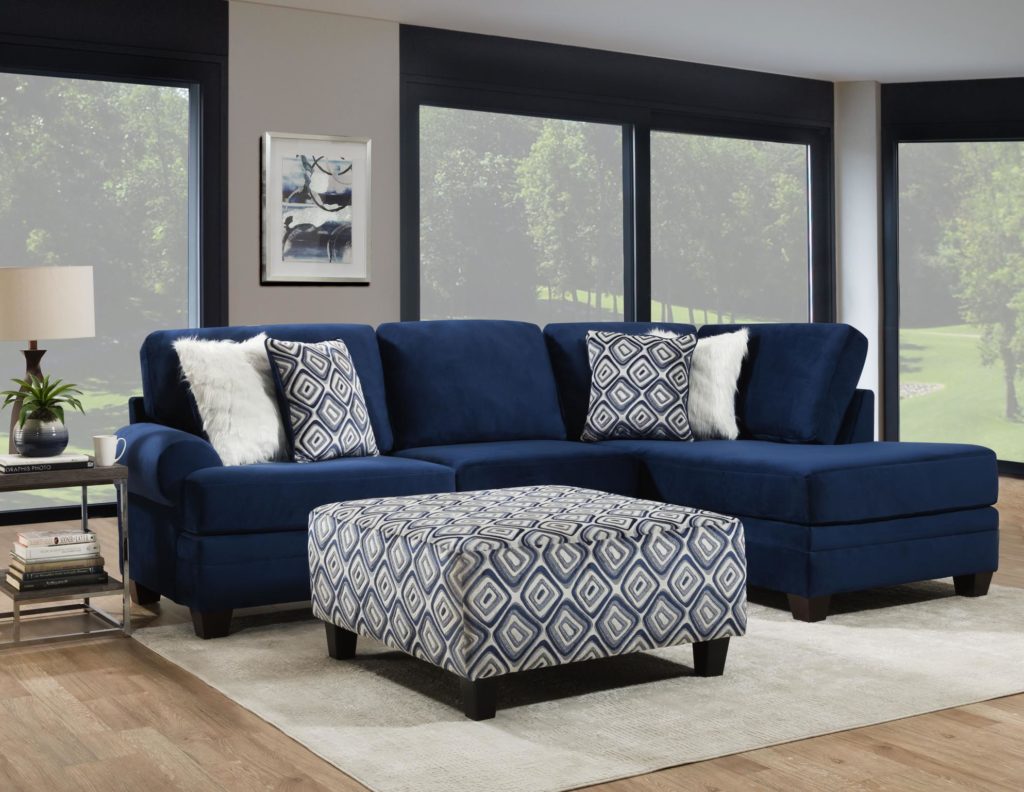 Are you looking for trendy furniture in Little Rock, Texarkana, Fayetteville, Conway, Jonesboro, Jacksonville or Hot Springs? Come see us at Cleo's today! We're dedicated to helping our customers find exactly what they're looking for, and save money while doing it!
Comments are closed